Drastically upgraded from its preceding version.
Volkswagen group company Seat has unveiled the 2015 Seat Ibiza Cupra at the 2015 Frankfurt Motor Show (2015 IAA). The new Seat performance hatchback gets the Polo GTI's engine, a manual transmission and a list of new technologies.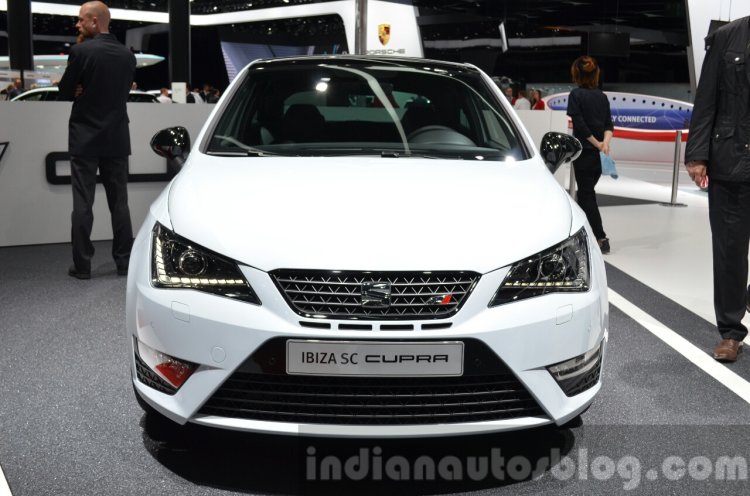 The 2015 Seat Ibiza Cupra is powered by a new 1.8-litre TSI petrol engine that generates 189 bhp maximum power and 320 Nm peak torque, replacing the 178 bhp & 249 Nm producing 1.4-litre twin-charged motor in the previous version. 0-100 km/h (0-62 mph) comes up in 6.7 seconds, while the top speed is 235 km/h (146 mph). The combined fuel economy of the 2015 Ibiza Cupra is 20 km/l (47 mpg).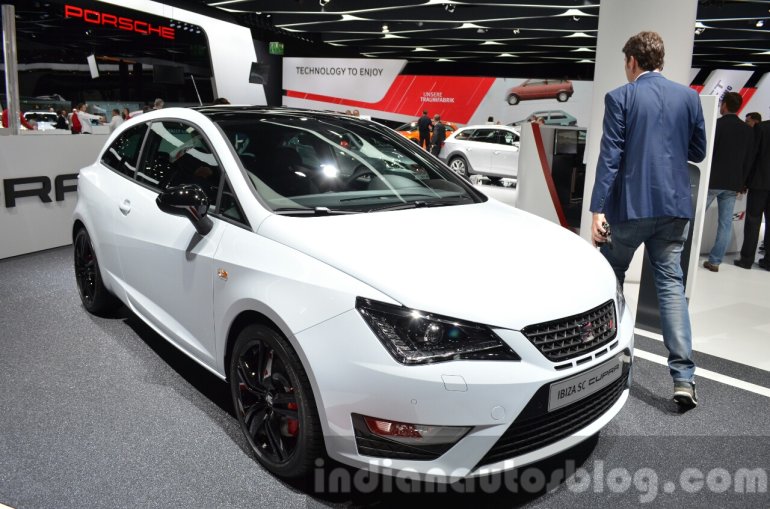 Earlier, the Ibiza Cupra was available only with a DSG automatic transmission, but the new model is offered only with a six-speed manual transmission.
Features on the 2015 Seat Ibiza Cupra includes 17-inch alloy wheels, high performance brakes, electronically-adjustable dampers, Volkswagen Group's electronic locking differential (seen in the Golf GTI and Leon Cupra), a new instrument panel, an upgraded infotainment system with MirrorLink function (to mirror Android and iOS devices' screens onto the car's centre display), bi-xenon headlamps as standard, LED daytime running lights, and LED tail lamps, gloss black mirrors, matt-black rear diffuser and a trapezoidal tailpipe end.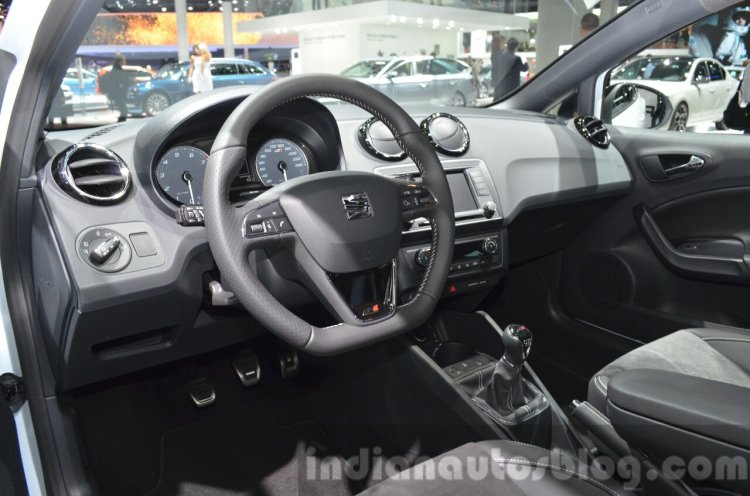 You can find more details in the press release below.
2015 Seat Ibiza Cupra - Press Release
[Slideshare direct link]