Ford unveiled the 2015 Mustang Convertible yesterday in Australia, which was one of the global premiere sites. Looking exactly like the standard Mustang, the convertible will not go on sale in the US until late 2014.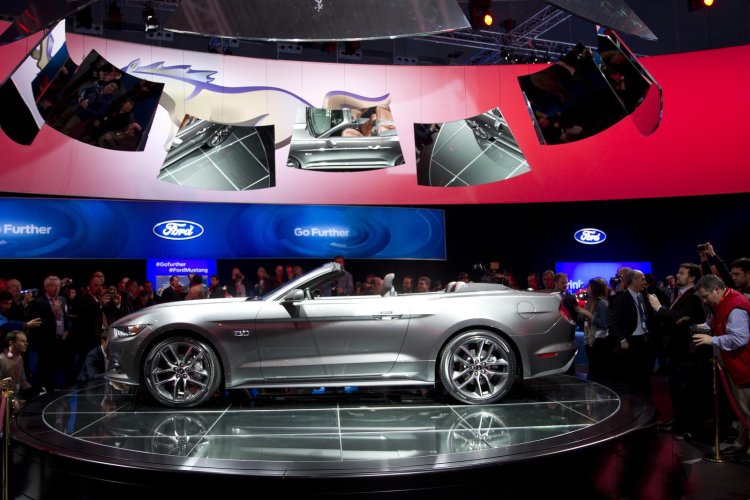 At the press conference, company officials said that the convertible has a new multilayer cloth top for a more "upscale" appearance, while the level of insulation is also improved which should make the cabin quieter than before. Also, the new top lowers lowers twice as fast as before according to the company.
Ford announced that the convertible will be available with the same three engine options as the coupe. Starting the lineup is the 3.7-liter V6 engine capable of 300 bhp and 365 Nm of torque. This, and the top-end 5.0-liter V8 engine producing 420 bhp and 528 Nm of torque, are carried over from the previous generation with minor improvements to the fuel efficiency.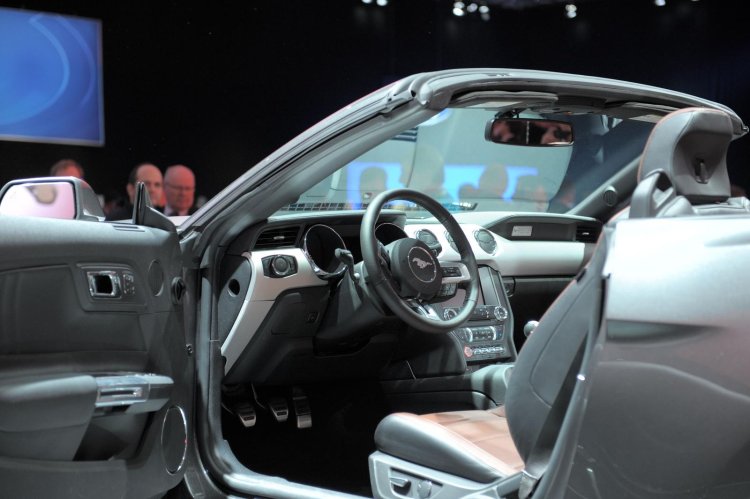 Ford also announced a 2.3-liter four-cylinder, turbocharged EcoBoost engine for the new Mustang. Positioned between the V6 and V8, the EcoBoost will provide the muscle car with 305 bhp and 406 Nm of torque.
Based on a new platform codenamed S550, the standard Mustang is 90.71 kg lighter than its predecessor. However, Ford hasn't announced the weight of the convertible version yet.
2015 Mustang Convertible Image Gallery
[Images from World Car Fans]