More spyshots of the Australian-developed 2015 Ford Endeavour have surfaced on the web. The seven-seat SUV was previewed this year in Australia when Ford's chief decision makers flew in from Dearborn to announce Ford's roadmap for the local region, after confirming that its factories would be shut down in 2016.
The mule here is a pre-production prototype (a development mule) and is strapped with the Territory's ill-fitting body panels. What engineers are interested in lies beneath these bluffing body panels, in parts such as its suspension and driveline.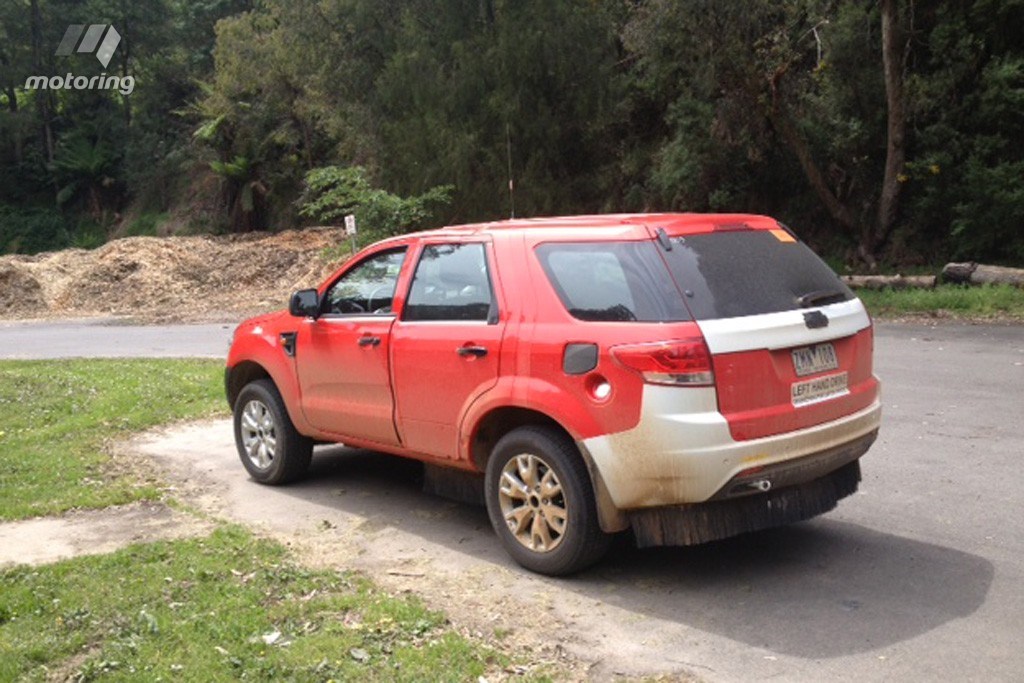 Motoring.com.au ran this image accompanied by a report which claims that the new Endeavour would be 100mm longer than the Territory. The extra length would make the cabin roomier for second- and third-row passengers.
The same engineering team that worked on the new Ranger would develop the 2015 Ford Endeavour, which is an SUV top hat on the same platform. It is speculated that the new Endeavour would be built alongside the Ranger at Ford's Thailand plant from 2015.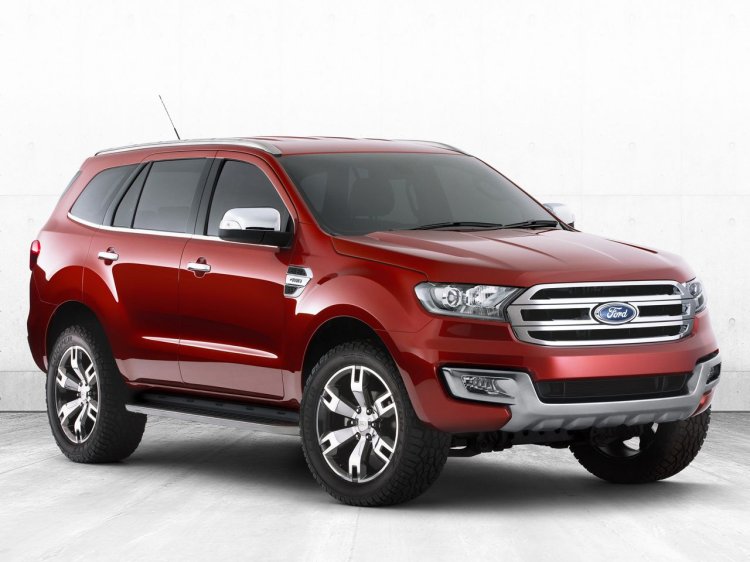 For the Australian market, Motoring Australia is regarding the 3.2-litre five-cylinder engine, and a 2.2-liter four-cylinder engine as top candidates. Transmission choices would be a six-speed manual and automatic units.
Although there's no clear visual confirmation, a new coil-sprung rear suspension has replaced the Endeavour's truck-like leaf spring setup. The SUV's generous ground clearance and low-range gearbox are features that would continue unchanged.
Also spotted on one prototype was a terrain selector dial that could adjust the settings of the engine, suspension, transmission and traction control to suit the terrain.