It is funny how the head honchos of Volkswagen (Martin Winterkorn) and Fiat (Sergio Marchionne) can't stand each other but their business strategies are almost identical.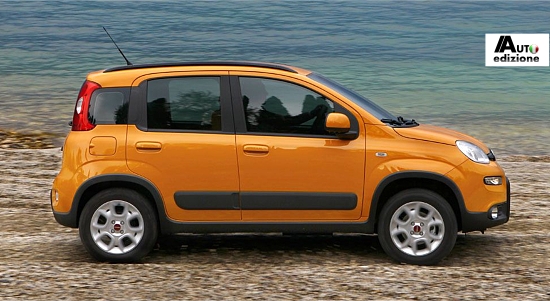 [The PandaX is expected to be a new top hat on the Panda 4X4 platform, seen here]
Both brands believe they need a low cost brand to tap emerging markets and now they also believe that crossovers are the future.
We know that Volkswagen has lined up an onslaught of crossovers to tap the future demand. Fiat is also subscribing to the same idea by lining up a slew of crossovers/crossover-like products for the future. It is public knowledge that Fiat is working on a SUV based on the 500L platform, tentatively called the 500X.
We also know that Fiat India is working on a pseudo off road version of the Punto to tap the emerging compact SUV segment in India. Expected to be called Fiat Punto Adventure, this is not a full-fledged SUV like a Renault Duster or a Ford EcoSport but more like a Skoda Fabia Scout.
Auto Edizione reports that Fiat is working on another crossover based on the Panda platform. Expected to be called the PandaX, this will be a full-fledged SUV targeted towards the people who cannot afford the 500X's high sticker price. Fiat's Sergio Marchionne confirmed that the brand Panda will be playing an important role in European markets with a more spacious crossover.
The PandaX will be a cheaper sibling to the 500X. The big brother 500X will be developed to global standards and will be a niche offering , more on the lines of the Nissan Juke. On the other hand, the PandaX will be a mass market offering to take on the Ford EcoSport and the Peugeot 2008.
Considering the Fiat Panda's 'Mini platform' already supports 4WD, it shouldn't be much of challenge for Fiat engineers to develop a PandaX that can step off the tarmac. It is expected to go into production at Fiat's Melfi factory next year.
[Source: AutoEdizione.com]