The 2014 Toyota Corolla is less than a week away from its D-Day and the Japanese giant has been slipping in teasers every now and then.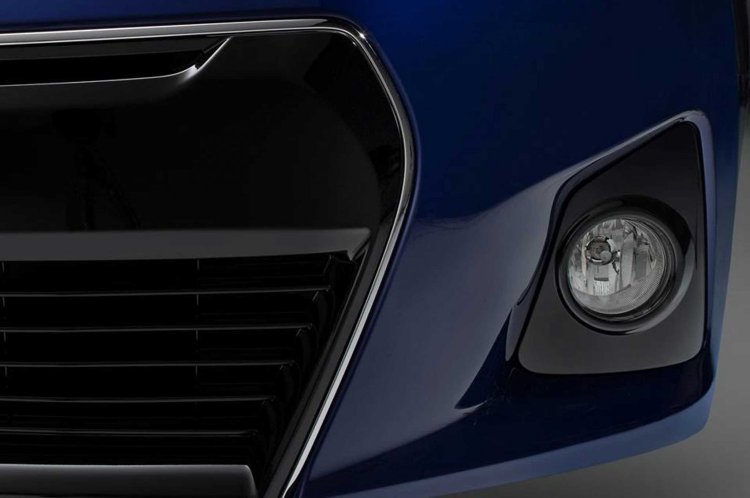 We brought you the first teaser last month and here is another one showing a small part of the front bumper. From this teaser, we can make out the shape of the fog lamps and the chrome lined secondary secondary airdam.
The next generation Corolla will adopt a completely new design that was previewed by the Toyota Furia Concept at the 2013 Detroit Auto Show. It will basically be a toned down Furia.
Notice that the secondary airdam has similar detailing compared to that of the Furia concept but the overall shape is less aggressive. It appears that the airdam is a hexagon.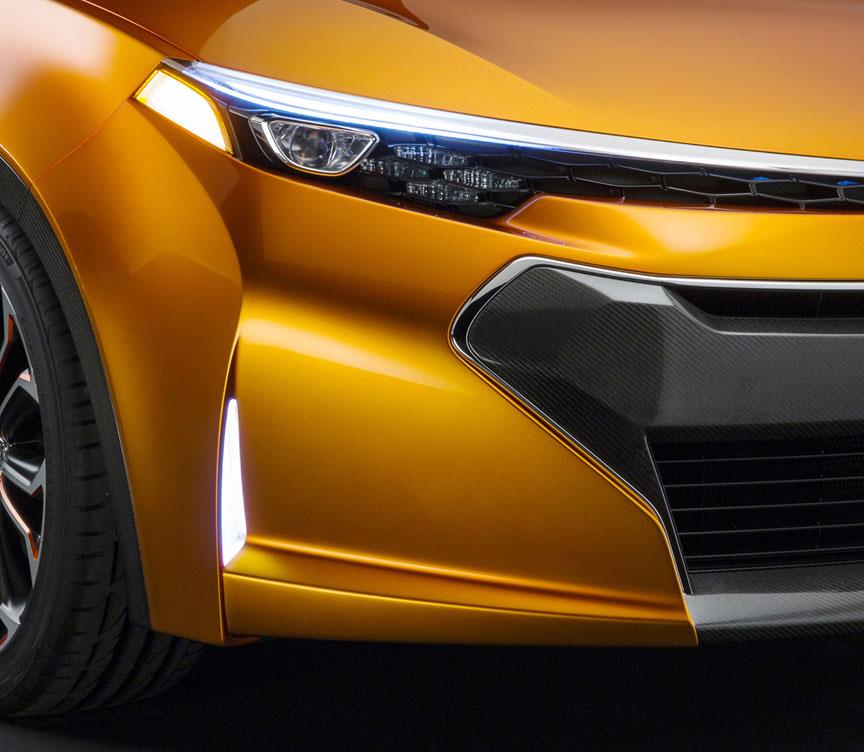 The Corolla is the best selling car nameplate in the world and that explains how important the new launch is for Toyota. Erstwhile, the sedan's design evolved as it graduated but this time Toyota has made an effort to transform the car's image completely.
We expect the new Corolla to be larger and roomier than the current one. It would to be loaded with more technologies and safety features to fight it out with its contemporaries.
The 2014 Toyota Corolla will be unveiled on June 6 in the US and we will bring you details as they are available. So stay tuned!