The world premiere of the 2014 Toyota Corolla is to be held today in the U.S. However as the internet has proved time and time again, patience is not one of its virtues.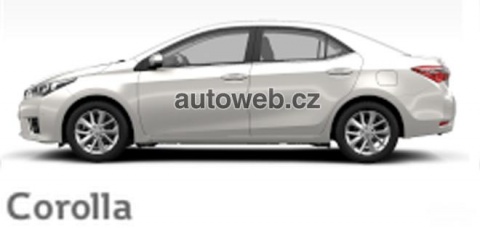 Courtesy of Autoweb.cz, we have a low resolution side profile shot of the 11th generation Corolla to share with you hours before the official launch. The upward kink on the rear window, the shape of the daylight opening, the rear combination light extension and the foglight housing make references to the Furia or to past leaks.
We'd have to wait to learn if Toyota is spawning two versions of the 2014 Corolla a la 2012 Camry - one for the self-driven American market and one for global markets, where Corollas are used differently.