If there is one car that the British Auto Industry is really proud of after the Mini, it has to be the Defender from Land Rover. The iconic British off roader is so capable that many armed forces across the globe use them for the critical missions.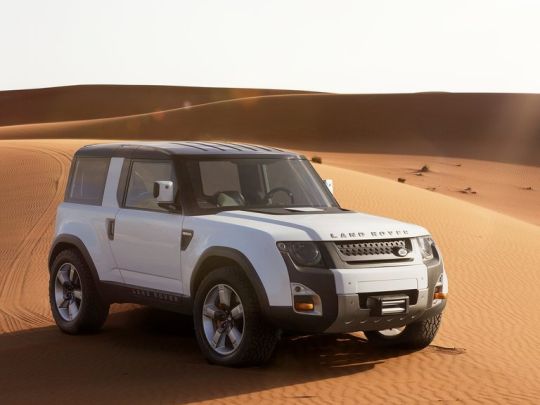 Land Rover DC100 Concept is the design directory for the new Defender
After Tata Motors acquired JLR, it has opened a web of possibilities for both companies. In a recent interview with Autocar, Ratan Tata confirmed that the next generation Defender will be built right here in India in Tata Motors' Pune plant.
Manufacturing the Defender in India will provide immense cost savings for JLR making the Defender more affordable to own. It will bring the production closer to the Asia Pacific region where Tata Motors expect it to sell the most. Some Defender models would be sent back to the Solihull plant in the U.K. for final assembly as part of what the company is calling a "reverse complete knock down" (CKD) operation.
JLR has already given us a preview of the next gen Defender through the DC100 concept. However, the production version will have different wheels, lights, grilles and interior styling. It will be a LR3 body-on-frame construction just like the Range Rover and Evoque. The key aspects of focus will be packaging, comfort, controls and dynamics.
Another interesting piece of information is that the next gen Defender will share a components with the next gen Tata Aria. The two chassis will not be identical but should be close enough in dimensions and specification to share the same manufacturing process. Hopefully, this move will benefit the Tata Aria as well as one can expect vast improvements in terms of quality.
[Source: Autocar.co.uk]