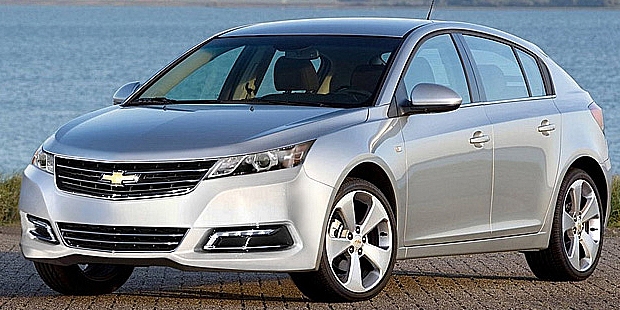 The Chevrolet Cruze was revealed to the world at the Paris Motor Show in 2008 as a replacement for the Optra/Lacetti. It was designed by GM Daewoo and engineered by Opel for a development cost of a whopping 4 billion dollars.
GM decided to give it a minor facelift for 2012 to make sure that the audience's interest is captivated. GM India however did not subscribe to the idea of launching a facelift and upgraded the mechanical package, a few weeks ago.
The Cruze is one GM's biggest success stories in recent times and for the first time, GM was competitive in the C Segment in the US, where it almost outran the Toyota Corolla, the market leader, last year.
But the rumormill has started to churn for the updates the Cruze will receive in the US, about the same time next year. The Cruze's launch in the US was not simultaneous with the global launch and the car was customized to the American market's needs, before its launch in 2010. The facelift program could add more to the individuality of the US-market Cruze according to a report on GM Inside News.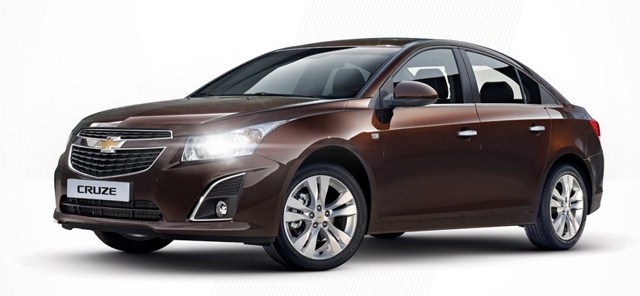 The report states that the 2014 Chevrolet Cruze will don a front front fascia inspired by the Chevrolet Impala. The Impala features Chevy's new global design theme that also made it to the Chevy Traverse.
The new Cruze will bid adieu to the iconic Chevy crossbar to adopt a smaller, squarer grille. The headlights will be narrower but swept back to look sporty. Use of LED technology for DRLs is inevitable. Most of the changes will be restricted to the front fascia only. The Cruze is being offered in various body styles, such as a wagon, four-door and hatch, and there aren't a lot more options GM can explore beyond these.
The 2014 Chevrolet Cruze will also get a brand new 2.0 Eco-D engine which is currently being developed by GM's Powertrain teams in Torino, Italy and Pontiac, Michigan. GM's Russian division will contribute by developing the accessory drive, acoustic cover and other specialized components. GM engineers are planning to extract a fuel efficiency figure of 21.25 kmpl from this new engine.
We should expect the Chevrolet Cruze facelift to be displayed at the 2013 Detroit Motor show. Will GM India adopt the same cosmetic changes to the local Cruze when it feels that it is time for a refresh?
[Source - GMinsidenews.com]