GM decided to pay homage to the first-generation Chevy Camaro which resulted in the appearance of an all-new, sportier version, the Camaro Z/28 at the New York Auto Show. After nearly five decades, the company's legendary Z/28 nameplate was revived and came into existence on the track focused monster.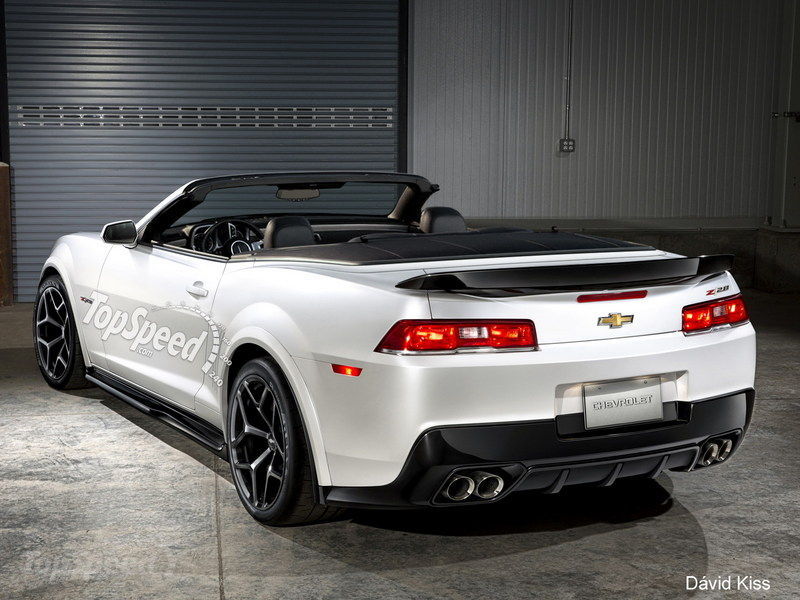 The 2014 Camaro Z/28 comes with a naturally aspirated 7.0 litre small block LS7 V8 of the Corvette Zo6, and is rated at 500hp with 637Nm of peak torque. No flappy-paddle gearbox as the Z/28 votes for a six-speed manual transmission. The track animal can deliver 1.05 g worth lateral acceleration, and sits on 19-inch wheels shod with 305/30ZR19 tires. Tires and wheels alone shave off 19 kg compared to the ZL1.
The Z/28 also gets carbon ceramic brakes, saving some more weight and barks through twin-exhausts on either side of the diffuser. The audio system, HID headlights, fog lamps and air conditioning are optional extras! The net result is that the Z/28 has some 140kg lesser kerb weight but lacks about 80hp than the ZL1.
Topspeed.com presents us an interesting speculative rendering of a convertible version of the Z/28. If they are ever going to make one, this could most likely be it. As you can see the convertible is a bit of a looker on its own right. This would tear up the track into pieces we reckon! While doing that you can smell the rubber better!
[Source: Topspeed.com]