Tata is in the process of launching the 2013 Tata Sumo Gold (which is a very minor facelift) and we bring you the first updates. Overall, Tata is promising about 19 new updates for the car.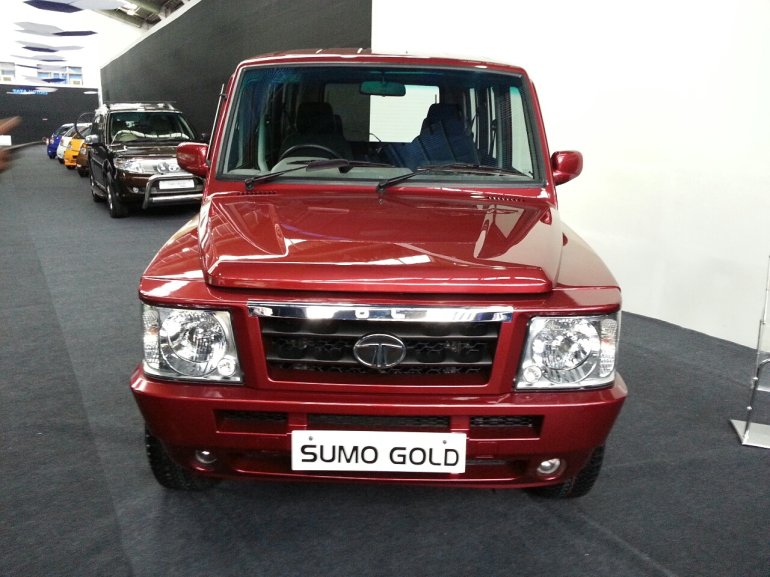 General Note for the 2013 Model Year Tata cars and Pointers from the Press Conference
Tata tell us that all the MY 2013 products have been improved upon after taking into account feedback from the dealer and customer level. About 500 Tata employees met with the dealers and the customers before the start of the MY 2013 program. In general, Tata say that the overall reliability and performance of the cars have been improved.
Mr. Karl Slym, MD of Tata Motors, told the media that Tata Motors had planned products for the Indian market until the year 2020.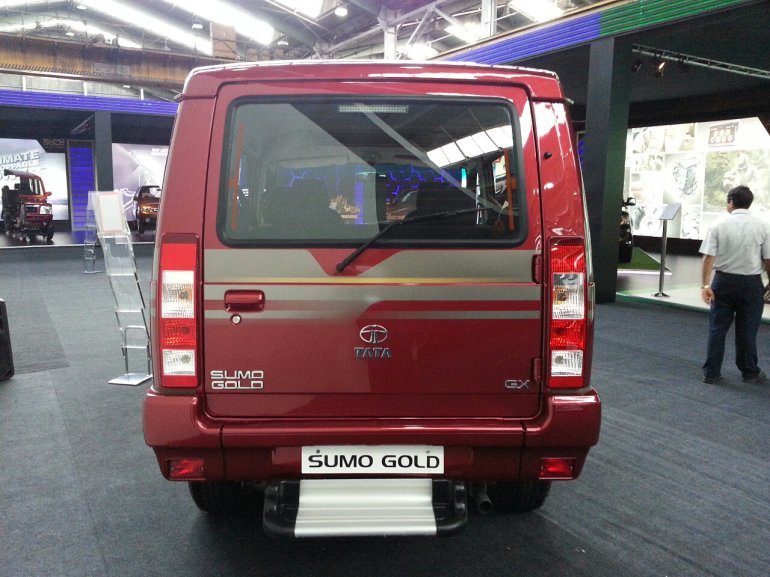 He also said that 150 new generation dealerships would be opened by this year. Not to mention, there would be 11 new service programs in the coming weeks.
On the outside
The 2013 Sumo Gold adds two new exterior color choices: Blazing Red and Twilight Gray. Apart from being more colorful, the new Sumo gets a 'new mascot for the tailgate' which promises a 'unique rear look'.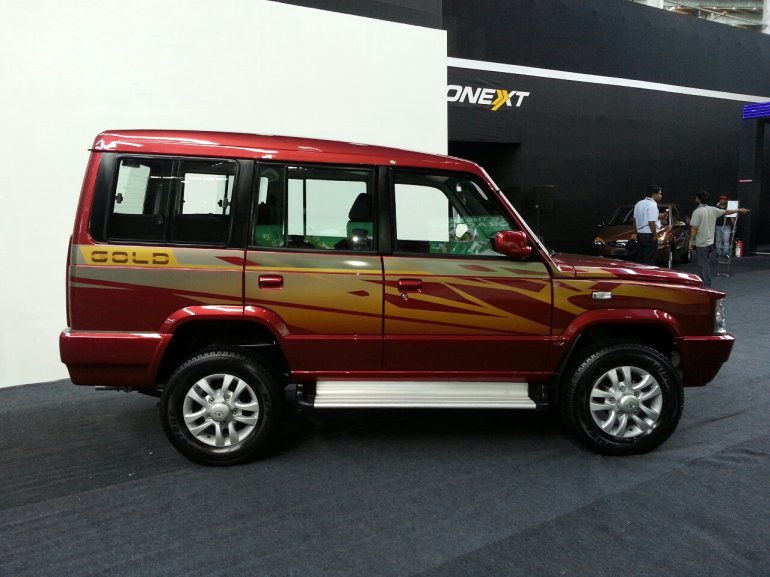 The wheels now get new wheel covers, which we must say, look pretty good. The side of the car gets some new body graphics while the front of the Sumo gets a new chrome grill.
Continued on Page 2.
On the inside
The new Sumo now gets a dual AC (providing a better cooling for the rear row of seats). A Bluetooth and USB capable audio system keep the feature additions in check. The center console is now finished in a wood trim (faux wood) and gets a mobile phone holder. You also get a new grab rail on the passenger and rear doors.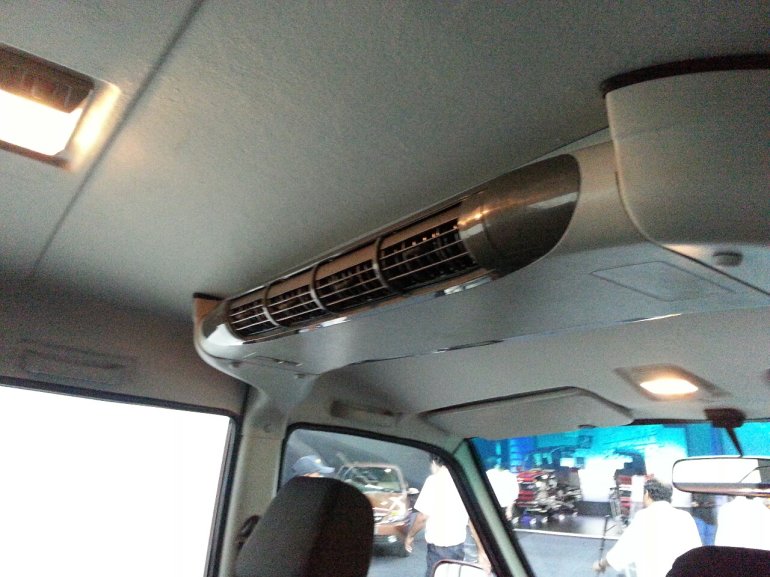 Mechanical changes
No changes to the engine. It is still powered by the same set of CR4 (BS4) and BS3 diesel engines. Tata claims 15.3km/l for the BS4 engine which is about 4% higher than before. The Sumo now gets a 'high performance clutch' which is of 260mm in diameter and promises 40% better life than the old one.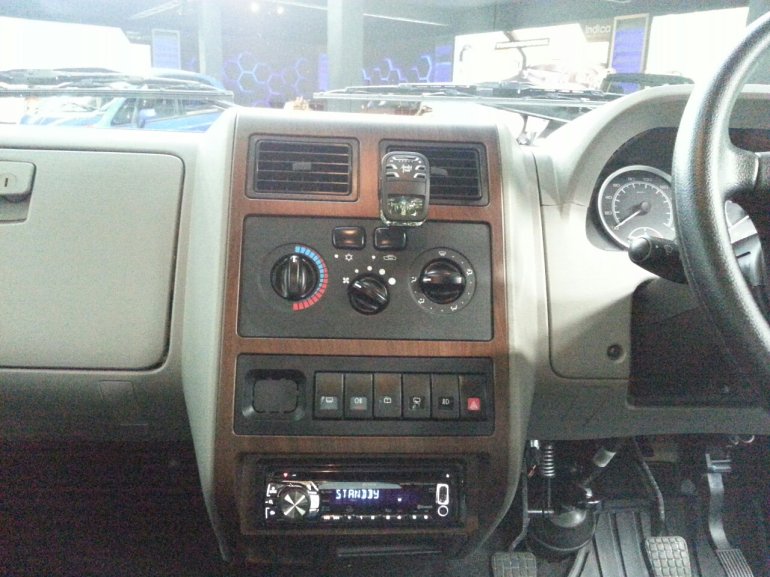 The tires are now upgraded to tubeless tires though.The wheel alignment service interval is now improved from 15,000km to 30,000km, while the fuel filter replacement now occurs at 45,000km rather than 30,000km.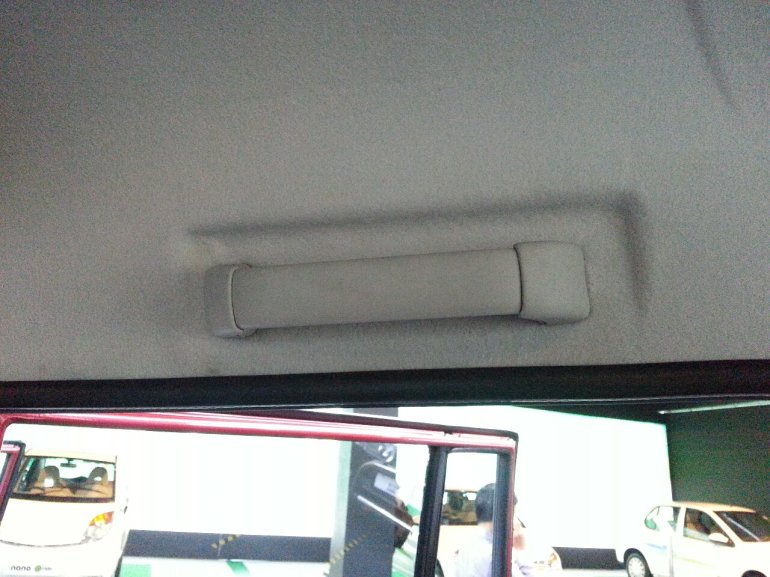 Tata says that the updated Sumo Gold is now better equipped to compete with the Mahindra Bolero, which is technically India's best selling SUV.
The 2013 Sumo has been priced from INR 5.83 lakhs (ex-Showroom, Delhi).
Image Gallery on the next page, followed by the specification sheet and the press release.
2013 Tata Sumo Gold Image Gallery
Specification Sheet on the next page.
2013 Tata Sumo Gold Specification Sheet
[Head to Scribd if you're unable to view the document above.]
Press Release on the next page.
2013 Tata Sumo Gold Press Release
[Head to Scribd if you're unable to view the document above.]