The 2013 Skoda Octavia has been launched in India today. Unveiled in December last year, this is the third generation Octavia which replaces the second generation model which Indians came to know as the Laura.
Skoda had earlier conducted an Indian unveiling of the new Octavia in August this year, though the prices were not announced then. However, the company at that time already started assembling the new Octavia at its Aurangabad facility.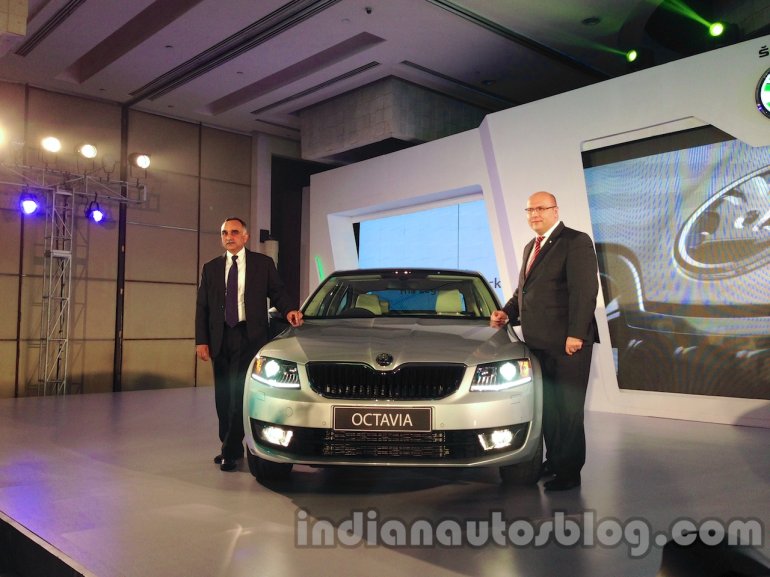 Three engine variations are available in India comprising of two petrol and one diesel motor. The lineup starts with a 1.4-liter TSI engine producing 140PS and 250Nm of torque. The Octavia 1.4 will be available only with a 6-speed manual gearbox and in Active and Ambition grades.
Skoda has retained the 1.8-liter TSI, seen in the Laura and the current Superb. The engine has been boosted to produce 180PS from the earlier 160PS and comes only with a 7-speed DSG automatic transmission and in only the top-end Elegance grade.
The Octavia diesel will be powered by the 2.0-liter CR motor producing 143PS and 320Nm of torque. Skoda will sell the diesel model in all three trim lines and with choices of a manual and an automatic gearbox, both having 6 forward ratios.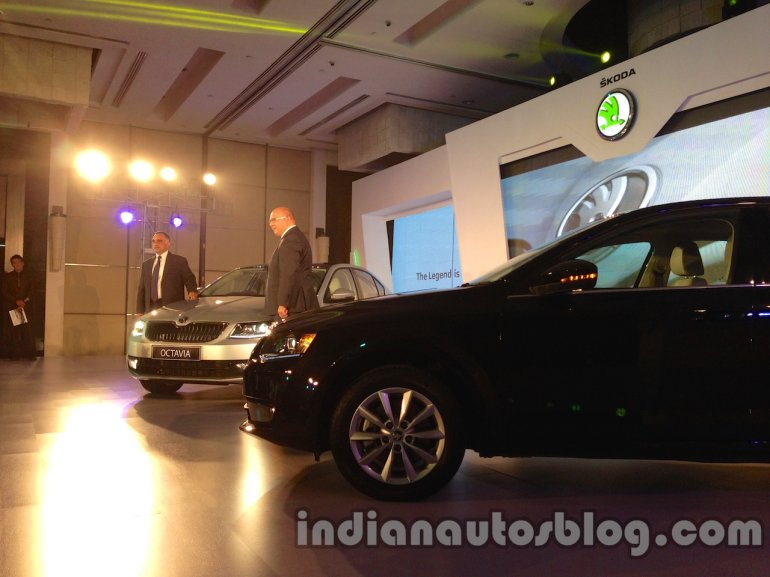 Prices for the Skoda Octavia ex-Showroom, New Delhi:
Skoda Octavia 1.4 TSI Active (M) - 13.95 lakhs
Skoda Octavia 1.4 TSI Ambition (M) - 14.95 lakhs
Skoda Octavia 1.8 TSI Elegance (AT) - 18.25 lakhs
Skoda Octavia Active 2.0 TDI (M) - 15.55 lakhs
Skoda Octavia Ambition 2.0 TDI (M) - 16.55 lakhs
Skoda Octavia Ambition 2.0 TDI (AT) - 17.55 lakhs
Skoda Octavia Elegance 2.0 TDI  (AT) - 19.45 lakhs
Stay tuned for a video walkaround and the press release.
Skoda Octavia Image Gallery