We have been keenly following the development of the new Mitsubishi Outlander. After countless renderings, we finally have something concrete from Mitsubishi. The Japanese company has just dropped a teaser of a new concept vehicle that will make its world debut at the 2012 Geneva Motor Show in March.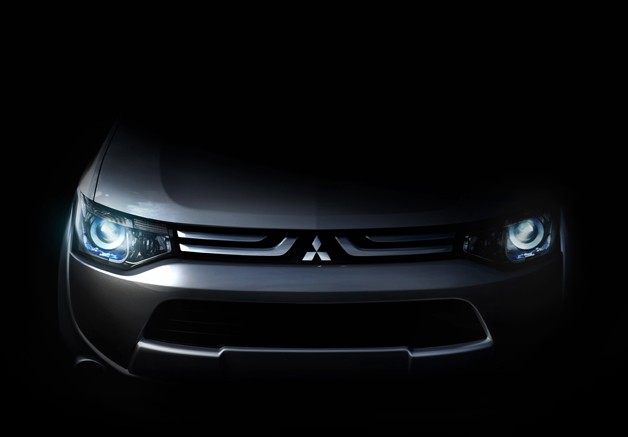 The image shows a face of the crossover – possibly the new Outlander. However the company refers to the concept as an 'an innovative premium vehicle'. A teaser picture of the vehicle shows a similarity to the PX-MiEV II SUV concept unveiled at the Tokyo motor show last November. The Concept PX-MiEV II was Mitsubishi Motors' idea for a mid-size plug-in hybrid PHEV model that offers a long cruising range demanded by mid-size and larger vehicles.
The concept that will be unveiled at Geneva will showcase Mitsubishi's new, engineering-driven design language for the brand. Mitsubishi refers to it as an 'an open design' concept, meant to be flexible enough to suit any specific vehicle requirements. The concept will feature a new 4N1 Clean Diesel engine and green plastics, as well as it will benefit from the innovative PHEV technologies.
The concept will jump start the company's 'Jump 2013' business plan that calls for greener vehicles with a re-focused design language and a global availability.
[Source: AutoBlog.com]