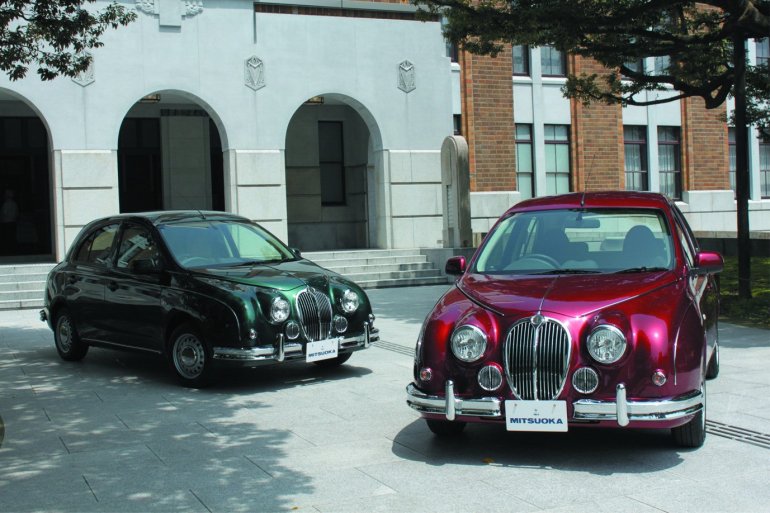 Here's a Nissan Micra in special green paint work shot by a professional photographer in his studio. Nothing to see here, move on.
No actually there is something more to see. Japanese company Mitsouka has been toying Nissan models for many years now. Last week their designers and engineers put the finishing touches on the new Viewt model based on the current generation Nissan Micra.
The Viewt is unmistakably imitating a classic car, which according to our friends at CarScoop.BlogSpot.com, is an accidental tribute to the Jaguar Mark 2 from the 1960s.
We're not playing any pranks, check the daylight opening, doors and dashboard. Believe it, it is a Nissan Micra!
Mitsouka has made the Nissan Micra a more luxurious car with an antiquated the front-end. The combination of classic design and smart features and technology, makes the Viewt a very rare animal.
Under the hood, Mitsouka is using the same 1.2-liter 79PS petrol engine paired to a CVT. The engine can drive all four wheels on higher trim levels.
The latest generation Mitsouka Viewt sets customers back by US$25,800 - US$34,300 (INR 14 lakhs - 18.9 lakhs).
2013 Mitsouka Viewt Image Gallery