1.0-litre engines were seen as motors that powered small, cute-looking hatchbacks, but in one creation, Ford has taken that claim and wiped its shoes with it.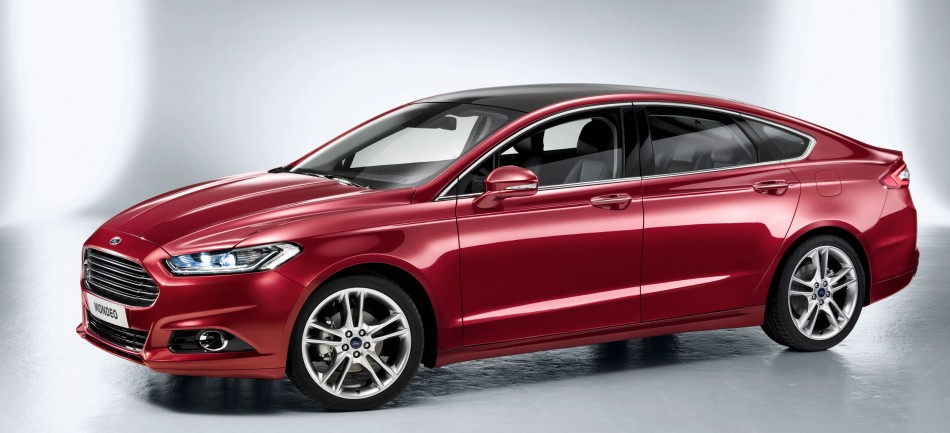 Ford is plonking the 1.0 litre Ecoboost engine into the 2013 Mondeo for European market. The 1-liter Ecoboost engine fits on an A4 paper.
Codenamed 'Fox' this turbocharged, direct-injected petrol engine which broke 16 world speed records in 2012 and has bagged many accolades including the coveted 'International engine of the year' award, is making its way to almost all Ford vehicles. Manufacturers are downsizing their engine options, but it seems strange to see a 1.0L engine powering a car in the executive segment.
The 1.0L EcoBoost engine would produce a power of 125PS and 170Nm of torque. In the Overboost mode the torque figure increases to 200Nm. This would be the most fuel efficient offering of all Mondeo engine options.
Other options on the Euro-bound Mondeo are 1.6- and 2.0-litre TDCi diesel engines. A 2.0-litre EcoBoost engine is also available. A new 1.5 litre EcoBoost engine is rumored to arrive soon. There is also the 'Energi' variant which is a plug-in hybrid. As for the transmission options there is a 6-speed manual and a PowerShift automatic to choose from.
The latest iteration of the Mondeo is a derivative of the Evos concept shown last year. Design nuggets from Aston Martin (earlier owned by Ford) feature on the Mondeo as well.
Our reader Aditya Singh coined the car as a poor man's Aston Martin Rapide!
The new model is said to be roomier and Europe would get liftback and wagon bodystyles of the car in the near future. The quality of the materials used is also improved. The Mondeo also gets added technologies and enhanced safety equipment.
India gets to drive the much talked about 1.0L EcoBoost next year when the Ecosport launches. Ford India may not launch the Mondeo anytime soon, but by mid-decade we are positive about this model reviving the Mondeo nameplate that still has so many fans in India.
[Source - Paultan.org]