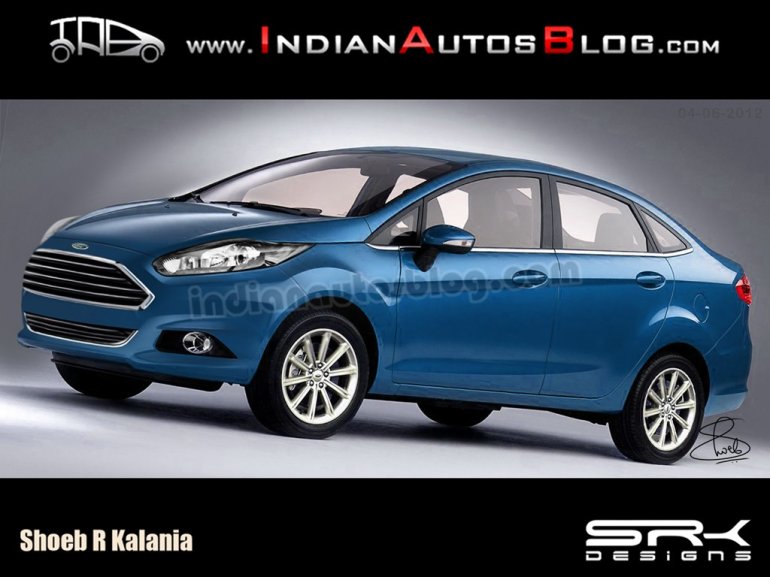 Before going to the financially-hit European markets, Ford's next launch, the Fiesta facelift, could be come to Brazil, if a report on Noticias Automotivas is to be believed. Ford has been working on the Fiesta facelift since early 2012 and test prototypes were spotted around the world.
Ford has been testing the model in China with different interiors, and in many parts of the world, the Fiesta facelift will be endowed with the 1-liter Ecoboost engine.
NA has reported that Ford Brazil has missed its deadline for trial production as suppliers could not bring the new parts on time. The series production will hence not begin later than September which means immediately after the Paris Motor Show, or as the Paris Motor Show unfolds, Brazil will be able to lay its hands on the new Fiesta.
The Fiesta facelift is a cosmetic operation that brings the car's front fascia in line with most other recent Ford offerings. The 'Aston Martin grille' is spread across the nose while the cabin is mildly revised using a bigger LCD display and new background lighting.
Ford did not introduce the Fiesta simultaneously across global markets and hence due to the phased manner of the launches, the facelift could reach different countries at different timelines.
Read more about the 2013 Ford Fiesta facelift
For the Brazilian market, the 2013 Ford Fiesta will be produced in São Bernardo do Campo. We will ask Ford India when they plan to introduce the Fiesta facelift when we meet them tomorrow at the powertrain milestone celebration. Frankly Ford India has not had the greatest times selling the Fiesta.
[Source - NoticiasAutomotivas.com.br]