If a news report on Adelaide Now is on the money, Ford takes the wraps off the Endeavour replacement bodied on the Ranger light pickup platform next year in April. It is rumored that Ford SUV specialist Todd Hoevener, flown in from America, played an important hand in its development.
Hoevener is known for his work on the current generation of the iconic Explorer series and reportedly told GoAuto.com.au prior to joining the project that "this is going to be fun."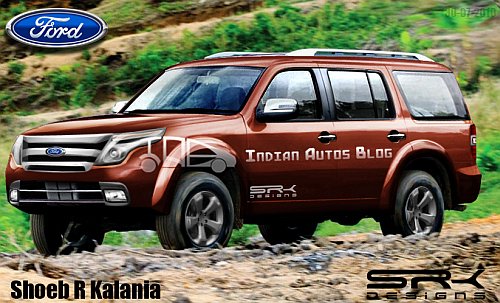 Shoeb R Kalania's impression of the next-gen Endeavour based on the Ranger's design language
The news report adds the EcoSport and Endeavour projects earned a cool $150 million for the Australian operations. Ford is not making changes to the production plans retaining Thailand as the main production point for the Endeavour.
The next-gen Endeavour could be showcased at the Bangkok Motor Show in April. From that point, its only a matter of time before it hits the Indian market. The report also mentions about the EcoSport's global premiere at the Delhi Auto Expo in January 2012.
With the Fiesta, EcoSport and new Endeavour slashed, do the Focus, 7-seat B-Max, a second B-Segment car and Focus make up other launches in the 7-product business plan by mid-decade?
[Source - Adelaidenow.com.au]