Jul 03, 2012 - 9:30am IST
Filed under Toyota, Awards
Toyota tops Interbrand's green brand rankings; Honda, VW and BMW in the top 10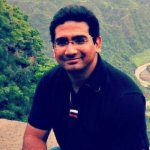 Kaustubh Shinde, They say sooner or later your passion finds you. Sometime in late 2009, I started writing for IAB and ever since then it has been a roller coaster ride for me. An amazing experience that has taught me a lot, taken me to new places, driven some great cars and met some amazing people. When you don't find me on IAB (very rarely), you will find me either at a coffee shop or an eatery or at the nearest gadget store. Hope you enjoy IAB as much as we do!
The world is running from pillar-to-post holding banners of doomsday due to global warming. Automotive manufacturers are always at the receiving end of most of the criticism.
In such scenarios, it is good to know that four automotive manufacturers have made it to the top 10 list of Interbrand's recently-released Best Global Green Brands for 2012.
Toyota has topped the list for the second time in the row. The best news of all is that 3 new automotive brands - Honda, Volkswagen and BMW, have entered the top 10.
In the last year's survey only Toyota was in the top 10 list. The next automotive brand - Mercedes Benz - was at number 12. Sadly Mercedes Benz has slipped out of the Top 10 positions this year.
In this year's survey, Honda bagged the third position. Volkswagen was 4th and BMW finished in 10th place. Ford (#15), Mercedes-Benz (#16), Hyundai (#17), and Nissan (#21) featured in the list of 50 brands.
Interbrand's Best Global Green Brands survey is in its second year. The survey weighs environmental protection and sustainability efforts of global brands in addition to the perception 10k+ people have about these companies in the world's 10 most industrialized nations.
Images - Toyota Dear Qin Concepts from the Beijing Auto Show
[Source: Interbrand.com]