Auto.Sohu.com reports Ford will lift the wraps off the next generation EcoSport mini SUV at the Beijing Motorshow in April 2012. Codenamed B515, the compact vehicle shares its parts bin with the Fiesta sedan and with scale comes a lower price.
Ford India recently said it plans to use different top hats on global platforms such as B, C and CD platforms. The EcoSports belongs to the B category of cars and will have the Premier Rio's footprint.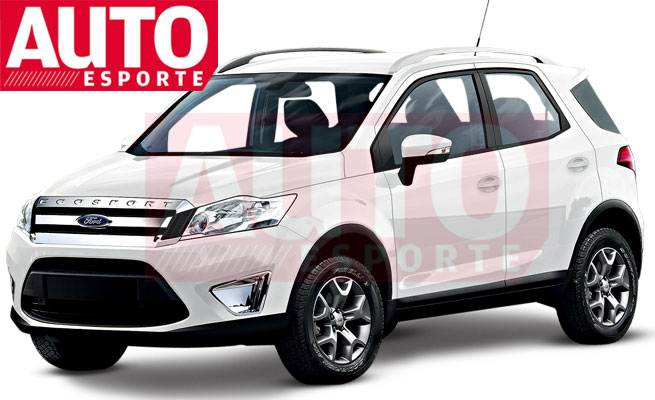 For the Chinese market, Ford is supposedly considering the 1.0-liter EcoBoost petrol engine. Ford India has to evaluate if the customer pull is strong enough for this technology and it is unlikely with fuel prices at the level which they are. Customers are developing aversion towards petrol cars as a sequence of hikes over the last 12 months made many shift to diesel. Will it be worse in 2012?
Ford has to talk about how fuel efficient and powerful at the same time the EcoBoost engine is (a 1L EcoBoost is as powerful as a 1.6L while retaining the best emission and fuel economy figures of the original displacement) but the large chunk of sales will be driven by diesel. The Fiesta's 1.5L diesel is the engine in question for the EcoSport mini SUV.
Ford will have exports in their scheme of things for this vehicle. As downsizing is observed in Europe and other Asia Pacific countries, there is huge global market for a mini SUV. The EcoSport is anticipated to roll out of the Chennai plant where the Fiesta is manufactured.
Can Ford India position the EcoSport between the Fiesta Classic and Global Fiesta?
[Source - Auto.Sohu.com Rendering credit to AutoEsporte]