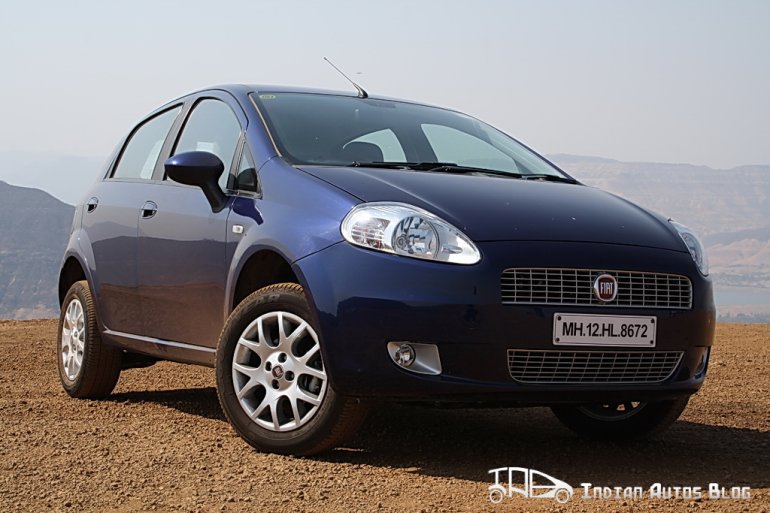 The Fiat Punto is available in a myriad of options when it comes to engines. Fiat has launched the Punto in two states of tune – one for mass market with less power and one for petrol heads with a extra ponies.
You get a 1.2L petrol, 1.4L petrol, 1.3 Diesel with 75 hp and another 1.3L diesel with 90 Hp. However, we got the 1.4L petrol engine which means that we were expecting some good performance from our test car. After all you would be paying considerable extra than the regular 1.2L, hence you would be expecting some extra oomph.
So does the Punto 1.4L make the cut as a hot hatch? Let's find out:
What powers the Punto?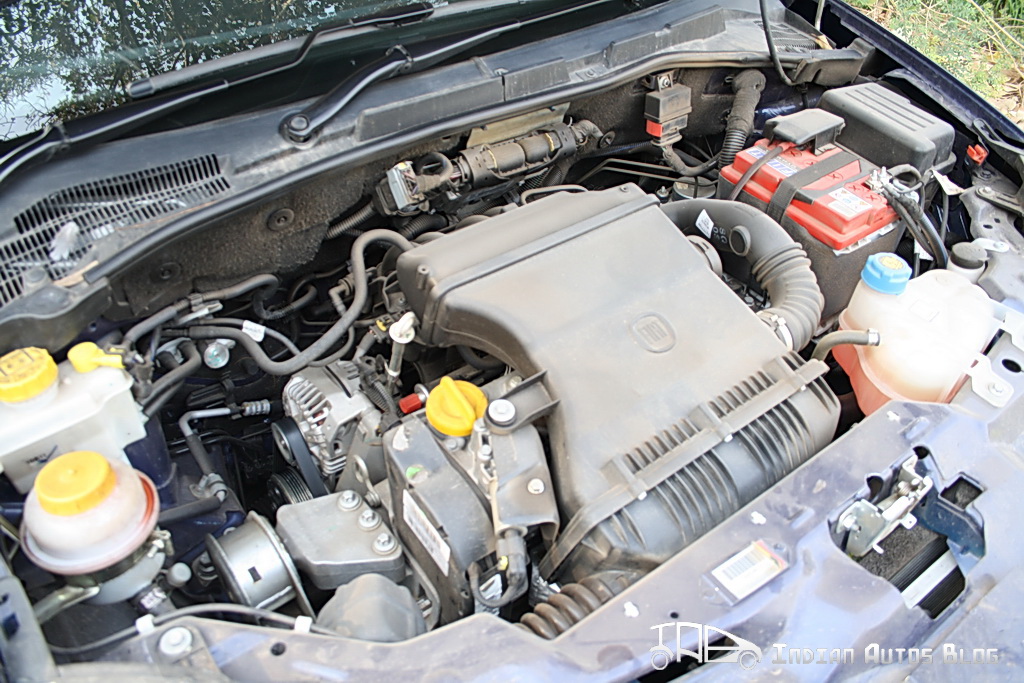 The Punto we tested was powered by a 1.4L FIRE engine which is lifted from the Linea. It generates 90 bhp of peak power at 6,000 rpm with 115 Nm at 4,500 rpm. Although it is an old technology, it has been refined over the years to provide you healthy performance on your daily drive. We were all praise for this engine in the Linea.
However, in the Linea the duty of this 1.4L was to provide regular performance for your daily drives. But when you put the same engine in the Punto, you expect some spirited performance. Unfortunately, the Fiat Punto does not provide the zippy feeling that a hot hatch should.
Don't get me wrong, it revs freely all the way to the red line. The bottom end torque is also good and so is the mid range. But the main obstacle is the weight of the Punto which deprives the driver of true driving pleasure.
The 1.4L Punto cannot be considered as a hot hatch. It more of a comfortable highway cruiser and does its job brilliantly. We drove more that 500 kms in a single day and we were fresh as daisies.
We have no complaints about the 5-speed gearbox or the suspension setup or the brakes. They all do their job with no hiccups. The ride is very absorbent, change of direction is very easy, high speed stability is exceptional. A special mention to the hydraulic power steering which weighs perfectly at any speeds.
The increase of GC has not disturbed any settings of the Punto's driving dynamics. There is minimal body roll in the corners and ride is very compliant even on extremely pot-holed surfaces. If anything, you feel more confident now because at the back of your mind you know that the underbelly will not scratch with the raised GC.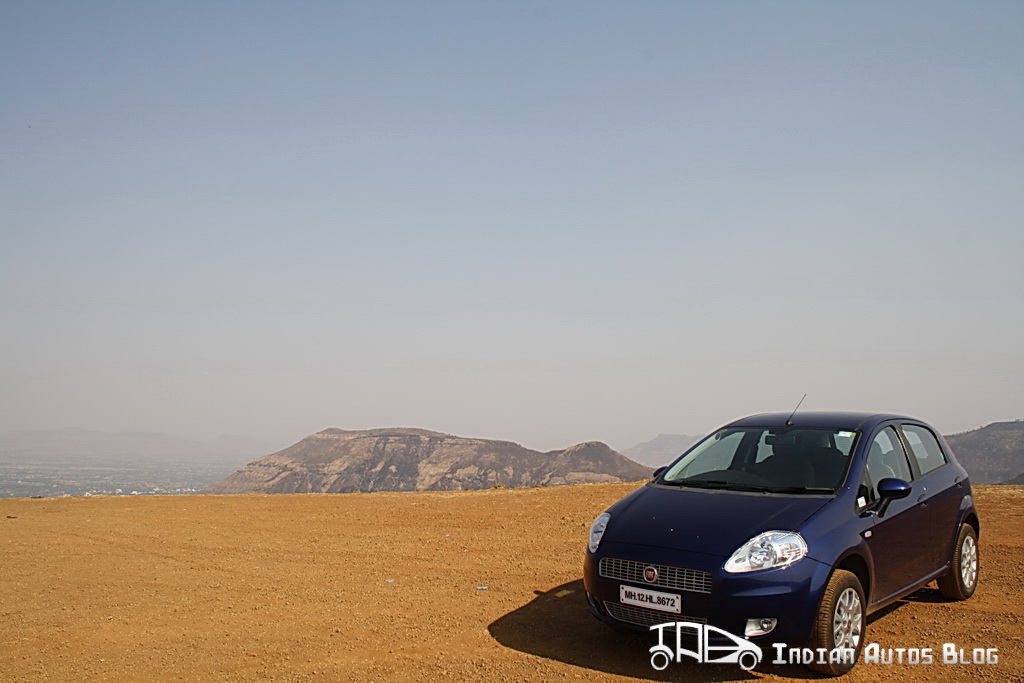 What about fuel economy?
Don't expect impressive fuel economy from the 1.4L mill. We got an average of 9.1 km/l on our trip which had all sections – highways, city traffic, bendy roads, the lot. The 1.2L is a better bet if you want fuel economy.
What about safety?
The Punto comes loaded with ABS with EBD and twin airbags. Also, it has been tested at Euro NCAP returning with a five star rating. Now that says a lot!
What did I not like about the drive?
No spirited performance from the engine. More of a consistent power mill
The turning radius is a bit wide
A bit nose heavy when braking hard
Not very nimble and at low speeds
More of a jack of all trades and the master of none when compared to the competition.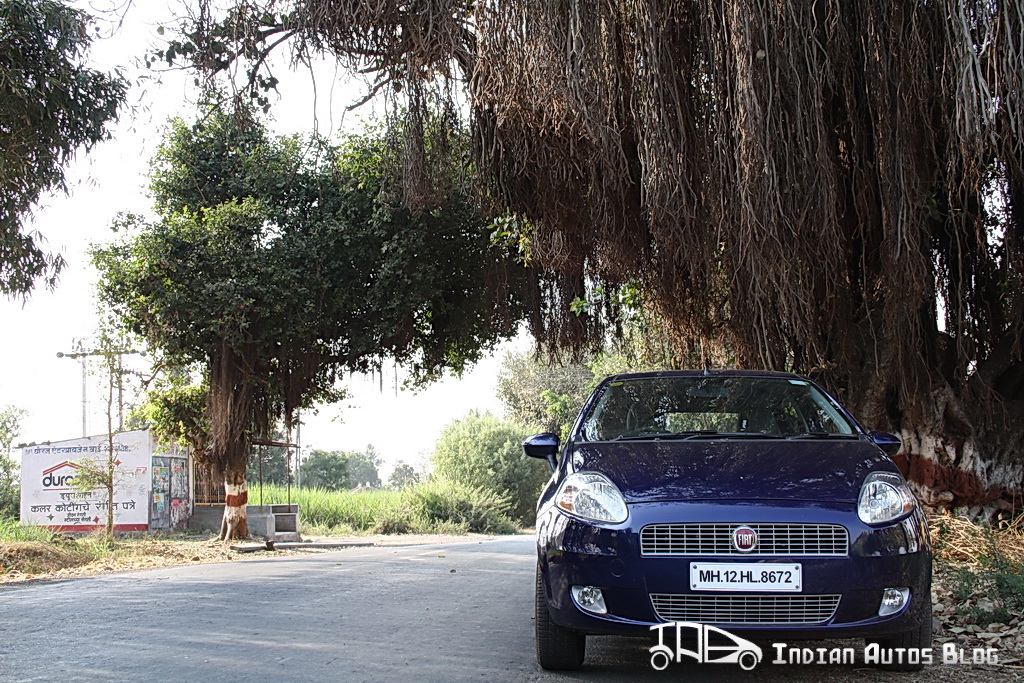 Sadly, we were expecting hot hatch performance from the Punto 1.4L and our expectations were not met. We would like to re-iterate that the 1.4L Punto is more of a highway cruiser than a hot hatch.
If you are in the market for a fast hatchback your options are limited. Because most powerful hot hatches in India are in their petrol avatar which could take a toll on your wallet.
I have driven the 90 HP Multi-jet version for a relatively shorter span. This Punto variant make a LOT more sense than the 1.4L petrol from driving performance and fuel economy stand points.