The 2012 Fiat Palio (Project 326) has taken shape and Fiat engineers are now testing fully constructed prototypes sporting checkered sticker camouflage on Brazilian roads. Unconfirmed reports convey the debut takes place in July. Remember that Fiat India has spoken about entering the space below the Punto with an all-new small car and what you see here might be what they are talking about.
Fiat has no plans to introduce the Novo Uno in India. Instead it can take on the likes of the Ford Figo, Maruti Wagon R, Hyundai i10, etc with the Project 326. Fiat should have known by now that the Palio nameplate cannot exist on the new model. Fiat hardly sells a handful of Palios in India, and the updated diesel engine hasn't helped boost sales. One can only imagine that it has got to do something with the image surrounding the Palio.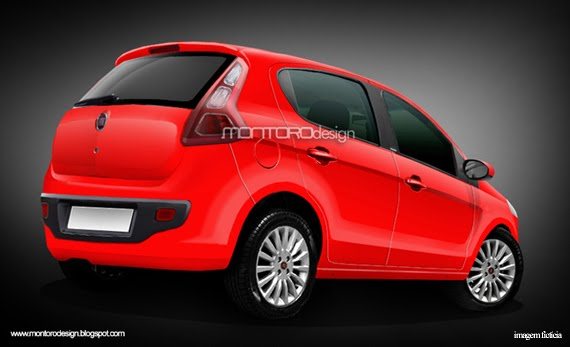 Having said that, it will take just one product to turn around Fiat' fortunes. If the new Palio clicks, then consumer interest will automatically rise on some of its other products as dealerships will experience heavy activity. This might also benefit Tata products, but that debate is for another day.
Millions of cars are sold in the 3.5-5.5 lakh rupee segment which makes up 70% of the market share. The Project 326 might just be the lucky break for Fiat India.
There are no points for guessing what will be under the hood of this mini-Punto - Fiat will give it the 1.3-liter Multi-jet diesel motor and perhaps a 1.0-liter petrol engine. Fiat is not against the idea of bringing Multiair technology to India. The time and occasion has to be right and it could well be when this car premieres. Fiat, will you launch this car at the Auto Expo next year?
Spyshots source - Autosegredos.com.br