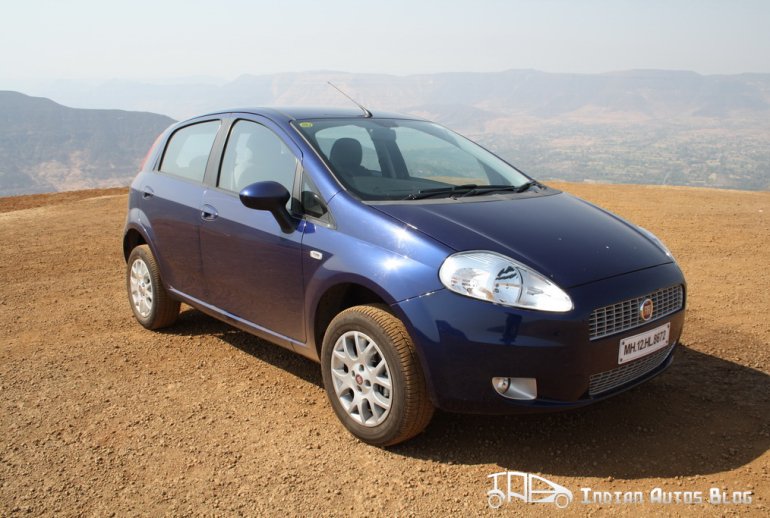 With the domestic market showing unpredictability, Fiat India has launched their product range in Nepal. In other words, the 2012 Linea and the 2012 Punto that were introduced in India at the New Delhi Auto Expo, are now available in Nepal.
Batas Brothers Motors (BBM), sole distributor of Fiat in Nepal, has introduced 9 variants of the products in multiple engine options.
The 2012 version of the Punto and Linea feature updates such as enhanced ground clearance and introduction of high-end features such as rain sensing wipers and auto switch on/off headlamps.
In Nepal, the Punto is available in two displacement options - 1.2L and 1.3L, while the Linea is available in 1.3L and 1.4L engines. Both cars are available in three variants - Active, Dynamic and Emotion in both petrol and diesel versions. Both cars are loaded with the same options as in India - integrated audio system, air-conditioning, ABS with EBD, alloy wheels, leather seats and airbags
The Fiat Punto ranges from Rs 23-30 lakhs Nepali rupees. This roughly translates to 14-18 lakhs Indian rupees. The Linea ranges from Rs 31-40 lakhs Nepali rupees which translates to Rs 19-24 lakhs Indian rupees.
Yes, I know, mind-boggling prices!
But remember even the humble Tata Nano cost around 5 lakhs and more in Nepal due to a revolting duty structure on foreign goods.
Fiat Nepal plans to sell 300 units of the Punto and Linea this fiscal by focusing on the fact that both these products offer class-leading ground clearance against their German rivals. It may not seem like a head-turning USP but roads in Nepal are quite terrible, even worse than India, making both the products ideal for the country.
[Source: Thehimalayantimes.com]