Wabco India, a major components and systems supplier to most commercial vehicle OEMs in India, showcased its recently developed AMT technology in Chennai this week. The technology is massively different from the AMT gearbox India has come to know thanks to the Maruti Celerio.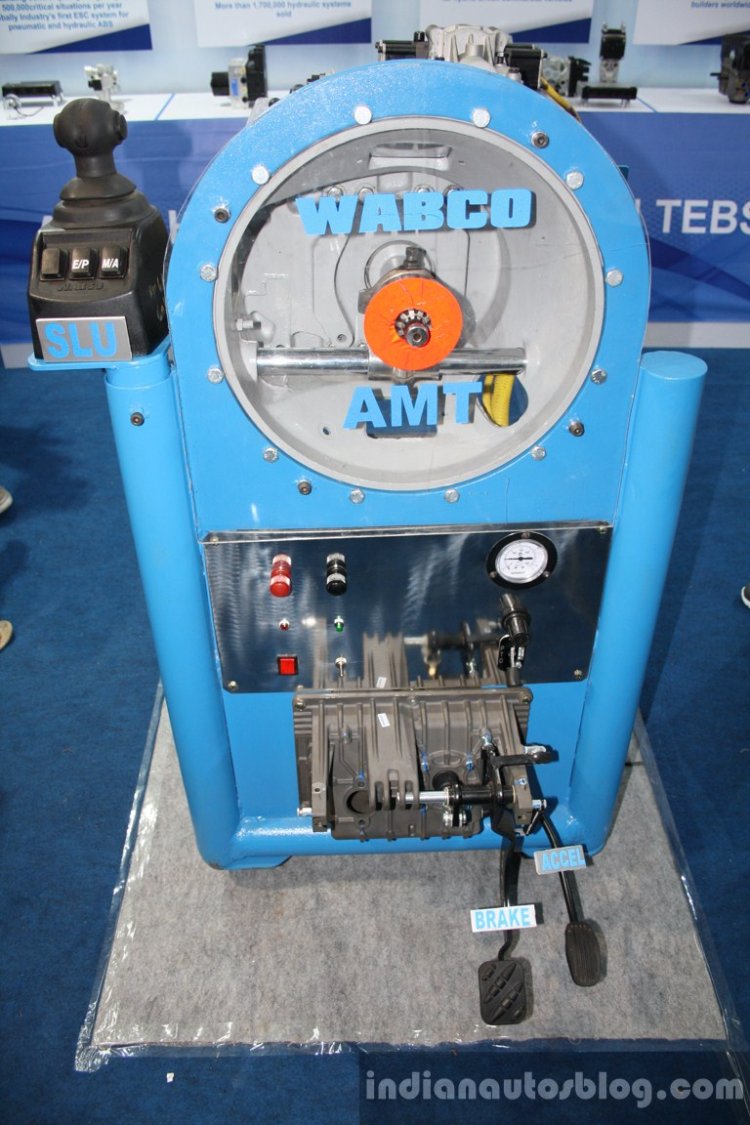 The Celerio's AMT box is a grounds up Automatic Manual Transmission gearbox - meaning - it was developed as an AMT right from the start.
The technology from Wabco - which it calls the AMT Optidrive - is the polar opposite. Wabco has managed to develop a control unit and an actuator that can be added on to any existing manual gearbox to transform it into an AMT gearbox.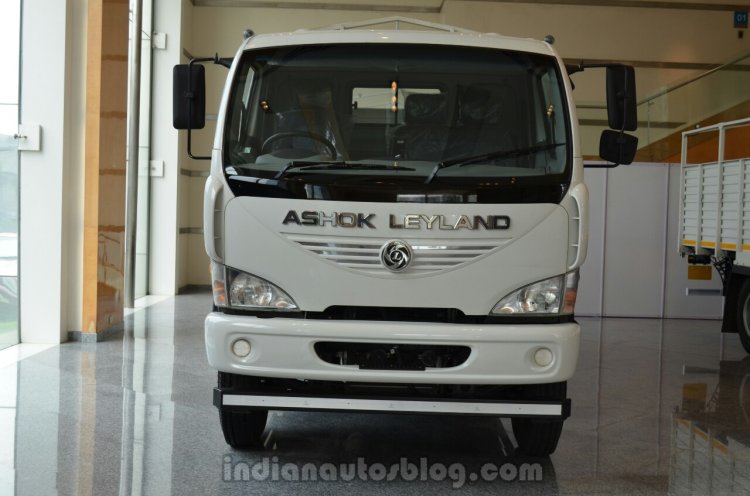 That this move has its own advantages and disadvantages is apparent. While this allows Wabco to convert any manual gearbox into an AMT, it also means the company has to conduct extensive on- and off-field trials to figure out the best torque output in any particular gear in order to ascertain gear ratios.
Weight of the vehicle - which always keeps changing given that the solution is for commercial vehicles and buses - is another important criterion.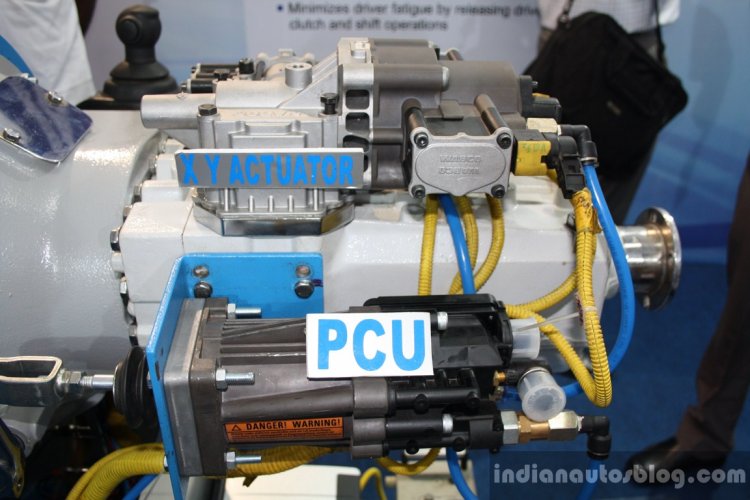 Given all this, Wabco's AMT unit is the single-most used AMT unit in Europe. Over 2 million such AMT units have been sold in Europe alone and interest is going up in North America, China and India, say Wabco's officials.
The AMT unit was first seen in Ashok Leyland's trucks launched back in 2013. The company has also adopted the technology in its buses.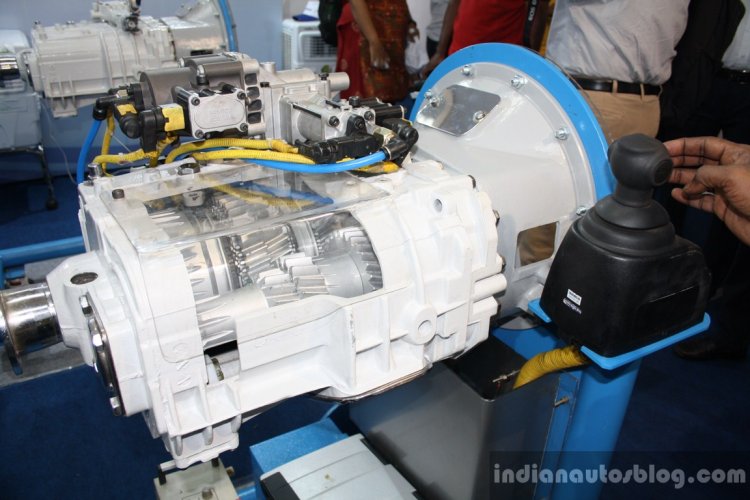 Wabco says that an AMT gearbox promises 5-8 percent improvement in fuel efficiency, reduced wear on the clutch plates (almost doubling its life), reduced driver fatigue and general improvement in maintenance of the truck. The unit costs roughly 30-40 percent more than a traditional manual transmission. Wabco says that the cost can be recovered by 6-12 months, thanks to the advantages mentioned above.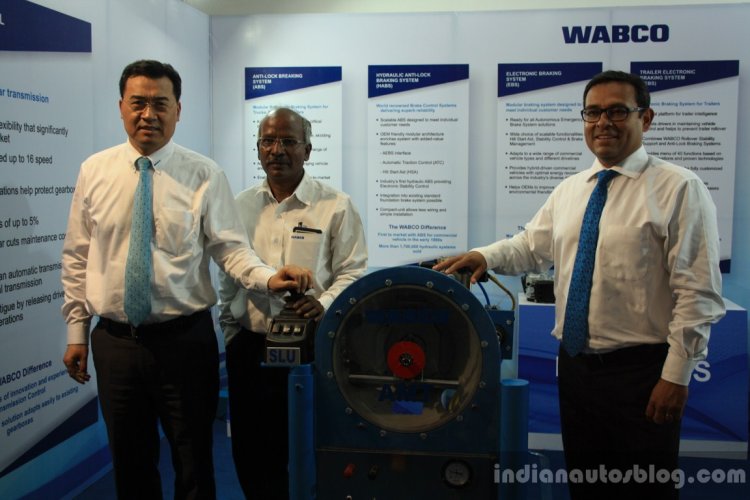 At present, in India, over 500 buses and trucks have been fitted with AMT units. While Wabco sells its technology to OEMs, the Chennai-based company also retrofits the technology on existing gearboxes. 200 buses have been retrofitted with the gearbox, says Wabco.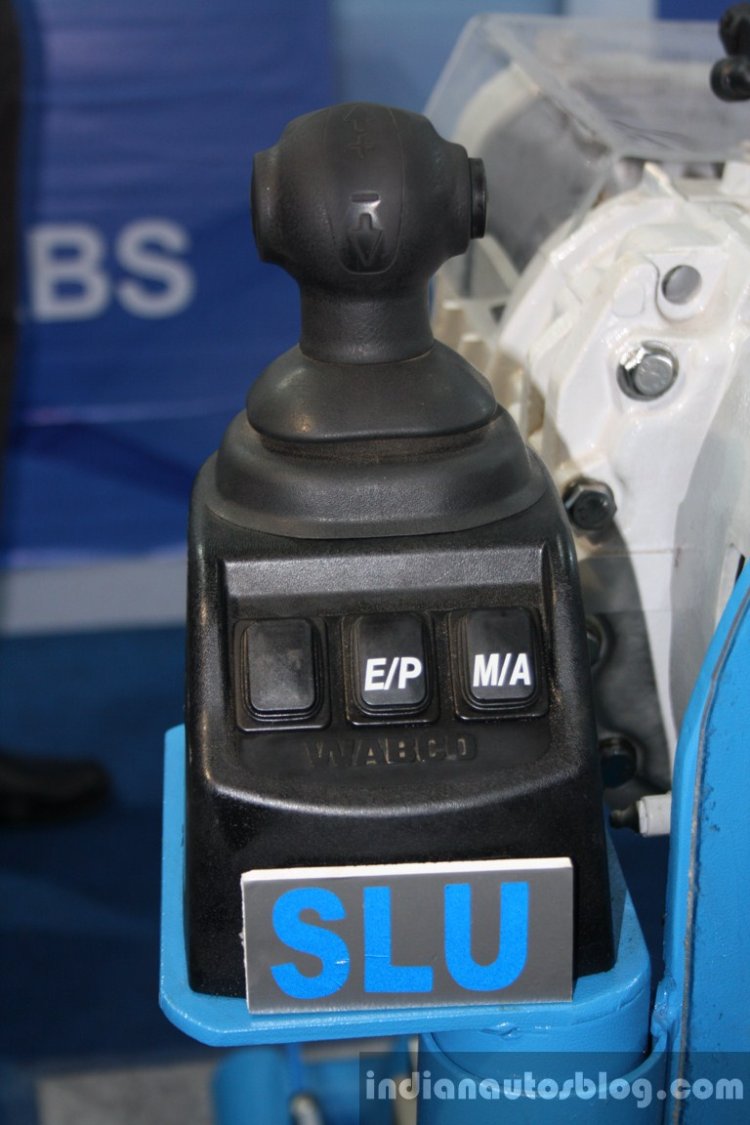 The technology is, in India, fitted to 5/6-speed gearboxes and work is on to fit it for 9-speed gearbox, the company says. Each gearbox needs at least 2 years of testing, validation and verification before hitting the market. Wabco India didn't rule out the development of such units for smaller commercial vehicles.
The company envisages a spurt in demand for AMT units as close to 10,000 buses have been sanctioned under the JNNURM scheme for this fiscal year. The company estimates 2,000 of these would use AMT units and work is on to deliver these units before the end of this fiscal.