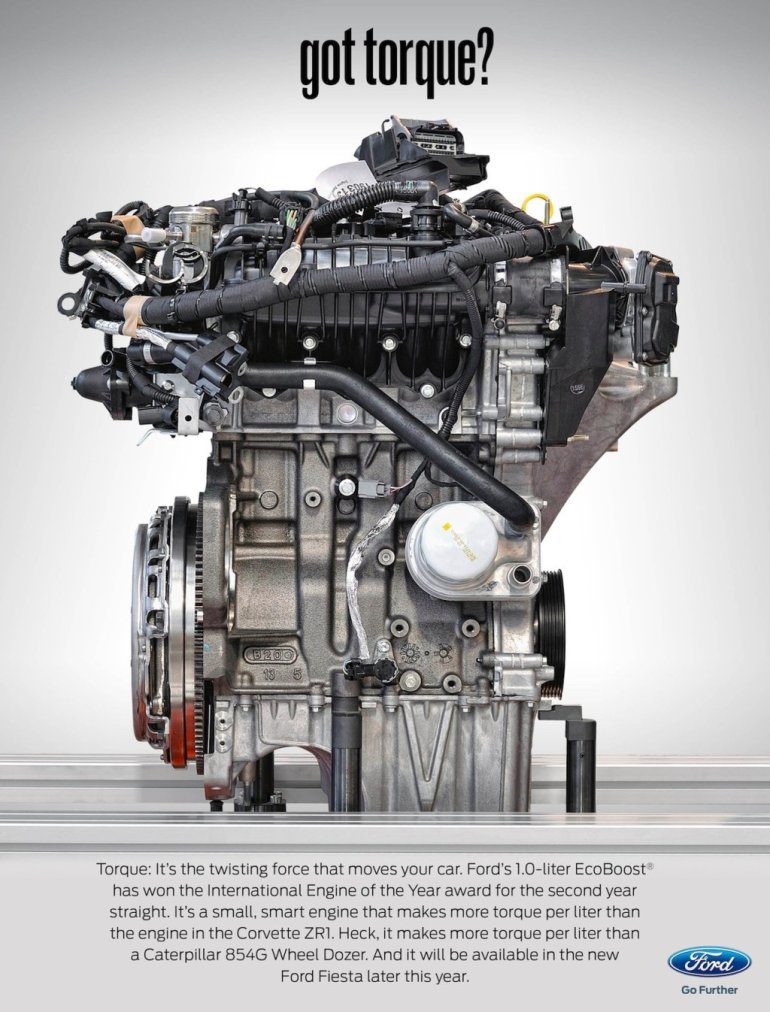 Ford's 1-liter Ecoboost engine has been adjudged "International Engine of the Year" for the second consecutive year.
A press release issued to summarize the outcomes of the competition also states that Ford is doubling production of the engine at its factory in Cologne, Germany from August to facilitate its introduction in more countries and on more models this year.
A panel of 87 automotive journalists from 35 nations judge awards every year on the parameters of drivability, performance, economy, refinement and the successful application of advanced engine technology.
Ford is only the third auto maker to win back-to-back titles in the award's 15-year history. What makes this all the more special is that this is Ford's first ever three-cylinder engine in its history. The Ford Motor Company turns 110 years old on June 16.
In Europe, the 1.0-litre EcoBoost powers B- and C-Segment carlines such as the Fiesta, B-Max, Focus, C-Max and Grand C-Max. Ford's newly introduced commercial vehicles such as the Transit Connect, Transit Courier, Tourneo Connect and Tourneo Courier are also waiting in line to receive the engine. Future Ford products Mondeo and EcoSport will also get the pint-size dynamite in the old continent.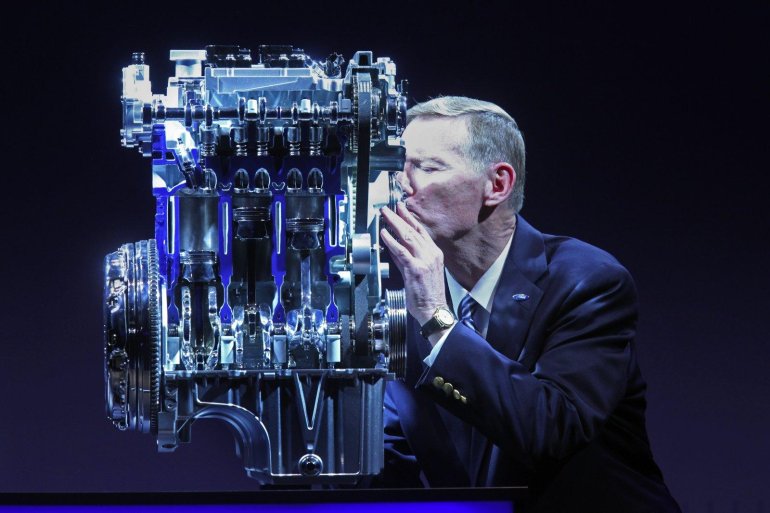 Ford will introduce the 1L mill on the EcoSport in China while the US gets to buy it on the Fiesta later this year. The 1L engine will be launched on the EcoSport in India this month. Though Ford won't admit this openly, the next generation Figo and Classic would also put this engine to use in India and in countries where they're exported to.
The 1-liter Ecoboost engine has the same output of a 1.6-liter engine with a claimed fuel efficiency benefit of 20%. It employs technologies such as direct fuel injection, turbocharging and variable valve timing to reduce fuel usage while not compromising on power.