The next iteration of the Mazda MX-5 will see the two-seater shedding close to 8 percent of its weight, Auto Motor Und Sport learns.
Trying to hit the one ton mark, Mazda's engineers will look to get there by imposing strict diets on the chassis, thereby massively improving the power-to-weight ratio.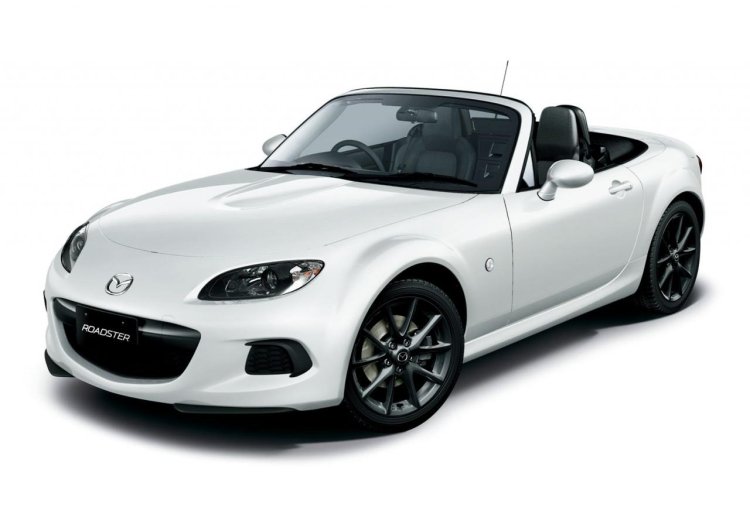 Mazda is also working on the next generation of SkyActiv engines that might land up in the Mazda MX-5, maybe not at launch, but during its mid-cycle change. Mazda, for its upcoming generation of SkyActiv engines, is relying on homogeneous charge compression ignition (HCCI) technology to achieve this. By squeezing fuel and air together to the point of auto ignition, HCCI provides for close to 30 percent increase in fuel efficiency. However, HCCI technology poses major challenges in terms of ignition timing and controlling of temperatures.
The SkyActiv family of technologies include both gasoline and diesel engines, apart from manual and automatic transmission boxes. The petrol engines start from 1.3-liter and extend up to a four-cylinder 2.5-liter engine. A sole 2.2-liter engine makes up the diesel family. The technology also extends to chassis construction.
Mazda will build the car in collaboration with Fiat, thus resulting in a new Spider car for Alfa Romeo and a new MX-5 for itself. The new MX-5 is part of Mazda's 'Structural Reform Plan' mid-term business plan that sets the order for investments up until March 2016.
[Source - auto-motor-und-sport.de]