The Leaf EV is Nissan's far-sighted answer to the most popular hybrid car on sale, the Toyota Prius. And what a rival it is. The Leaf is the 2010 Green Car Vision Award winner, the 2011 European Car of the Year, the 2011 World Car of the Year and the 2011-12 Car of the year in Japan.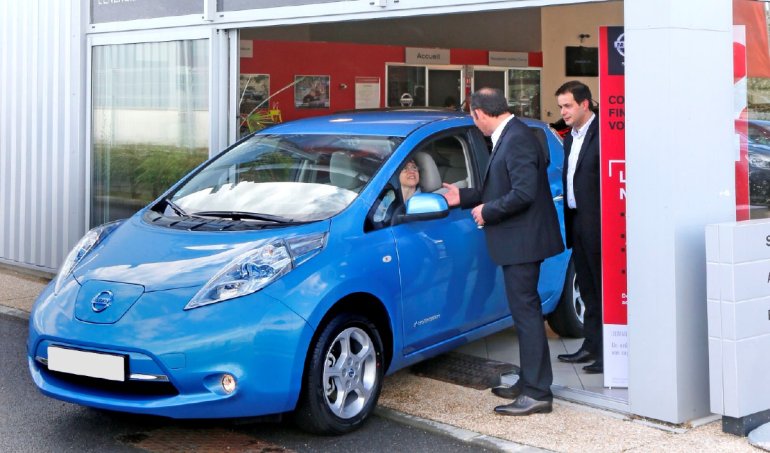 Production of the Leaf takes place in Japan, USA and the UK. The Leaf built in the UK is exported to other parts of Europe. Nissan has sold over 50,000 units of the Leaf globally, with Japan and America being the key markets.
Recently, Nissan has announced that the 10,000th Leaf was sold in the European market marking a milestone for the Sunderland plant in UK. The 10,000th customer happened to be a nurse from France.
Nissan has also announced that an updated Leaf would go on sale this month with over 100 improvements. The current Leaf is powered by a 110bhp, 280Nm synchronous electric motor. It gets its charge from a 24kWh battery pack providing a range of 200km in the European Driving Cycle test.
Nissan hasn't reached its original targets, and looks to be on course to miss ambitious future targets as well. Selling an electric car has proved to be more challenging than initial expectations, but the company continues to invest on EV's hoping that it would catch on with consumers with time.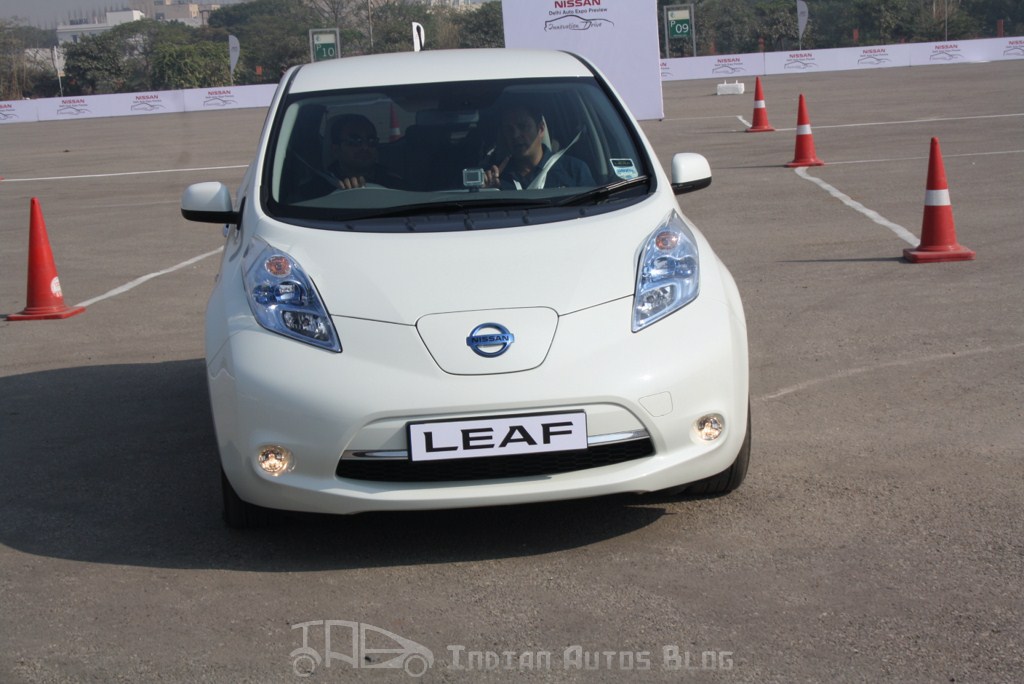 Nissan Europe Director of Electric Vehicle, Jean-Pierre Diernaz -
This is an important moment for electric cars in Europe and comes at a time where we are seeing a sales momentum building for the Nissan LEAF across the region. In March we sold over 1,000 LEAF models, which was the best month since the car was launched.

We are seeing a shift in attitudes to electric mobility, with more people buying electric cars and the infrastructure developing at an ever increasing rate. We have hit this landmark just as we prepare to introduce the new European-manufactured Nissan LEAF with over 100 improvements into the market.
Head over to Page 2 to view the press release.
10,000th Nissan Leaf sold in Europe Press Release