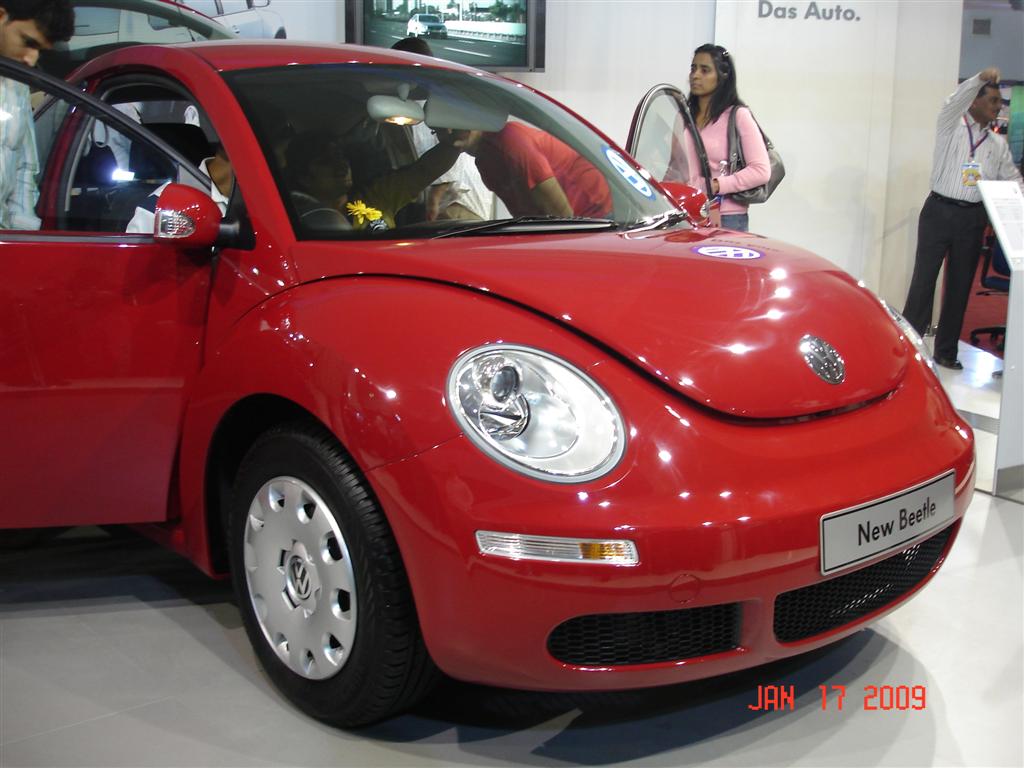 The iconic VW Beetle does not need any introduction even if you live in a country that's little known for cars. It is one of the biggest success stories ever to be recorded in the history of Automobiles, reincarnated in 1998 directing many manufacturers to look back into their earlier cars for future plans.
The new VW Beetle has been on sale since 1998 and has changed little since then. Many reports have emerged recently claiming the Beetle will be replaced by a next-gen car based on the VW Polo within two years time.
The Beetle was showcased at the recently concluded Mumbai International Auto Show. People thought it was merely a show car from VW to publicize the brand and attract people to the show. But no, it's underlying purpose was to see people's reaction towards the car as VW had launch plans in mind.
Apparently VW is very impressed with the response which we Indians had given and a statement confirming the car's launch has been released. The VW Beetle will be sold in India as a CBU (think Fiat 500) Naturally it will come with a eyebrow-raising price tag.
Andreas Prinz Managing Director, Volkswagen-
We have studied the market and feel that there is space for Beetle. We are planning to make it available in the middle of this year through imports
The Fiat 500 will have company, and with Mini entering that segment in the future, the executive small car segment is growing in the number of contenders.
IAB Comment- Offering a hatchback costing 15-20 lakhs in India you might think is non-sense. But these cars build a company's brand image and perception among the general public. It's a good exercise to bring in such cars before you start competing with the established players. You might not dictate terms in the segments that your forthcoming cars fall into, but it makes the difference that matters. They are able to build a customer base who consists of celebrities and popular personalities, and free publicity is what they get in return. Isn't that a good thing?
Image Courtesy- Motor Beam