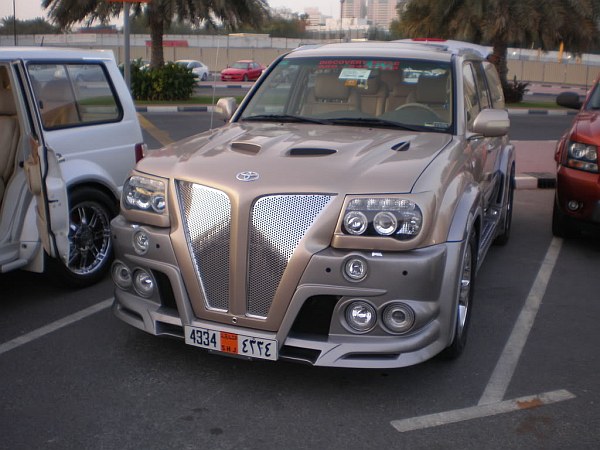 Did they put the Land Cruiser through an oven? Its face hasn't melted fully.
The Toyota Land Cruiser is one of the finest SUVs around, recognized for its space, reliability and appearance. It won itself a Security award a few months back in Britain substantiating its abilities in guarding off thieves.
One Land Cruiser owner wasn't satisfied though. He wanted to take it one step higher by making the car look scary not only to thieves, but also to human beings in general. A photograph voices a thousand words.
You've seen nothing until you have seen-
Dodge Tomahawk based Chinese ATV
Source- Sportbilen