The Toyota Yaris Hybrid R Concept has been unveiled at the 2013 Frankfurt Motor Show.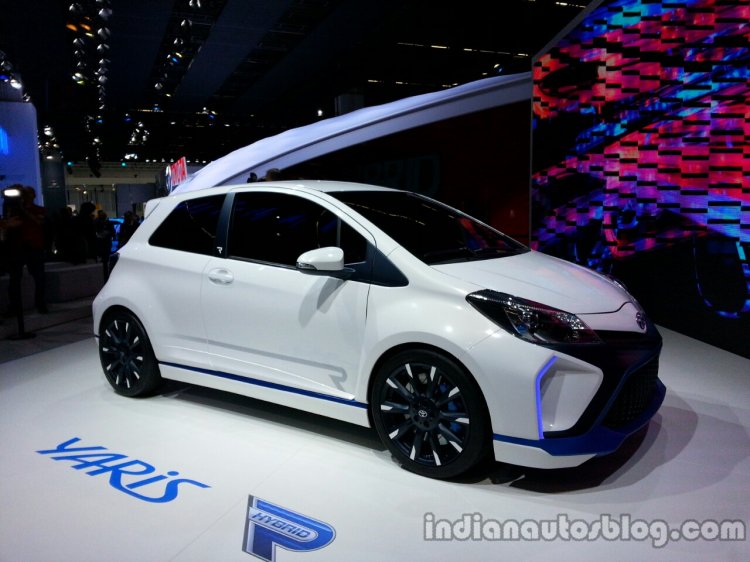 Based on the European model, the Yaris Hybrid R Concept showcases Toyota hybrid drivetrain's racing credentials. The car also showcases a possible future hybrid technology.
The 3-door Yaris Hybrid-R is powered by a 1.6 litre GRE (Global Race Engine) and a pair of electric motors. The engine develops 300 bhp and the motors are capable of additional 120 bhp (60 bhp each), taking the combined output to 420 bhp however the peak power can be produced only for about 5 seconds since the motors derive electricity from super capacitors. Transmission is a six-speed automatic unit.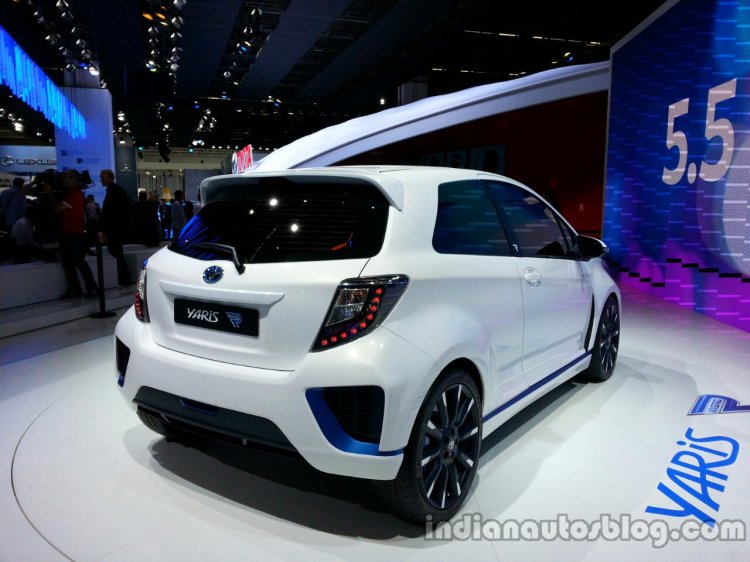 The layout provides all-wheel drive capability resulting in a very dynamic and powerful hatchback. The car borrows regenerative braking technology from the Toyota TS030 hybrid Le Mans race car.
The energy recovered is stored in super capacitors with high power density rather than in a conventional battery. The high discharge and recharge rates of the super capacitors make the system more responsive.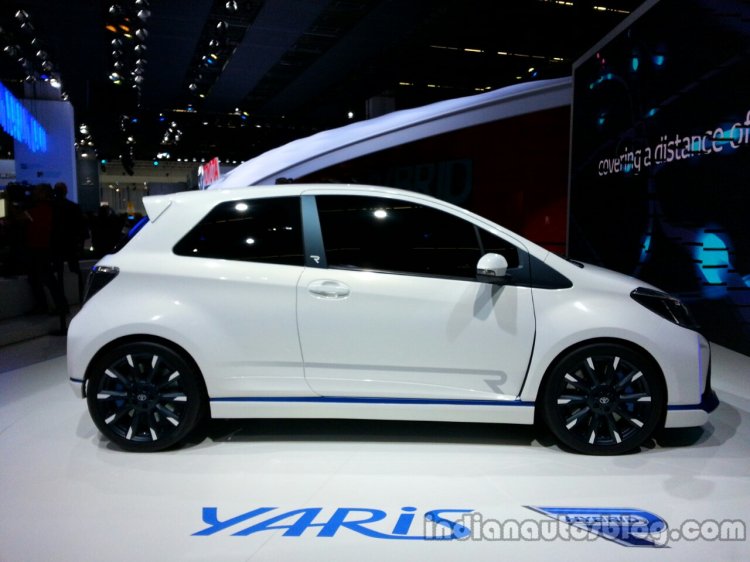 There is a third 60bhp electric motor located between the engine and the transmission which functions as generator to directly power the rear mounted motors when the situation demands a rear biased power delivery.
The Toyota Hybrid R previews the capability of the Japanese carmaker's race derived hybrid technologies. These are expected to be adopted by some of its next generation production models.
More details are available on the press release on the next page.
Toyota Yaris Hybrid R Concept Image Gallery
Toyota Yaris Hybrid R Concept revealed at the Frankfurt Motor Show
[Can't see the press release above? Head over to Scribd]