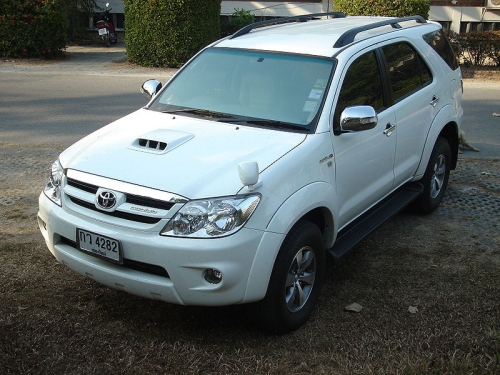 Honestly, we're sick of writing about Toyota's Fortuner. We've been writing from it since the inception of Indian Autos Blog and other have been writing for years. I think the Fortuner has parks in a space in all our minds marked as a "future car." I think people won't believe that the car can be bought even after it has been released. Such is the perception it has created.
However news on the Land Cruiser diesel is new. All of the Land Cruisers in India have been imported via agents and its formal introduction will help source spares faster and easier.
A 4 litre, V8 diesel engine pumping out 286PS of peak power at 3600rpm and 650Nm of torque at 1600rpm will employ a 6-speed automatic transmission and 4WD system. The diesel Toyota Land Cruiser will be a CBU so don't expect it to cost lesser than the Merc, Volvo and BMW SUVs.