The single-seater Toyota FV2 Concept expressing Toyota's "Fun to Drive" philosophy even in a future world has premiered at the 2013 Tokyo Motor Show. The vehicle, Toyota claims "connects emotionally and physically" with the driver to make it fun to use.
The FV2 measures 3m long, 1.6m wide, 2.3 m tall and has a wheelbase of 1.78m.
The vehicle does not have a steering wheel, and uses the movement of the driver's body to go forward, backward or sideward. It connects with similar vehicles in traffic to receive and share information on safety and traffic conditions, and then displays it to the user.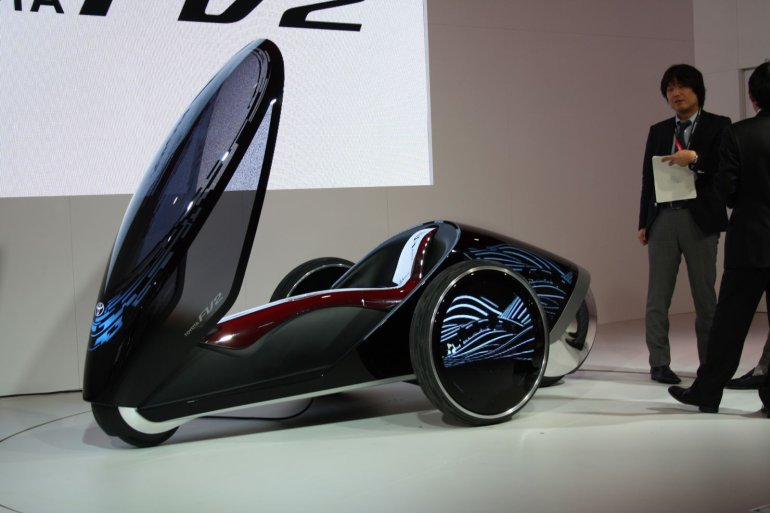 The emotional aspect between the driver and the vehicle is compared to the relationship shared between the a rider and his horse. Technology from the "Toyota Heart Project" is incorporated into the car. It uses the driver's voice and body gestures to determine the mood he is in, and with the accumulated driving history, is able to prompt destinations and also display driving skill information.
An augmented reality display shows the data on the windscreen and the body color and displays can be changed at the driver's will.
Toyota FV2 Concept Image Gallery