The Toyota FCV Concept, that previews a production model to launch in 2015, is on view at the Tokyo Motor Show.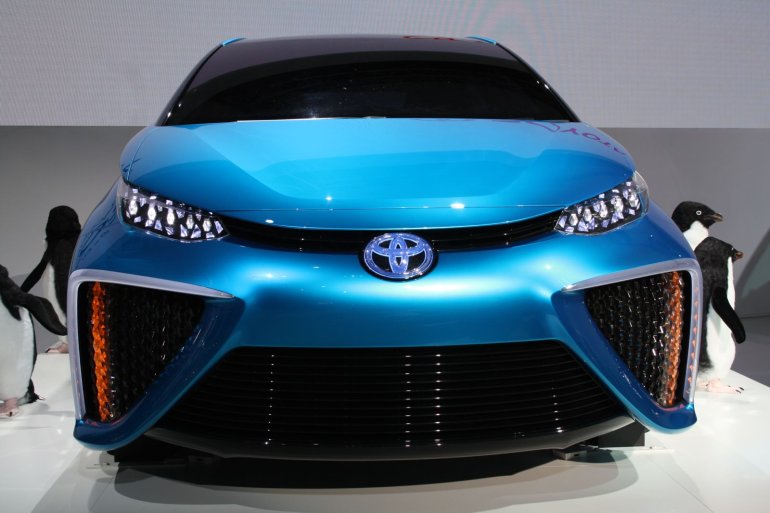 The hydrogen-powered four-seat sedan measures 4.87m long, 1.81m wide, 1.53m tall with a wheelbase of 2.78m. When it meets production, the vehicle will have a range of at least 500 km with refueling times comparable to a gasoline vehicle - three minutes.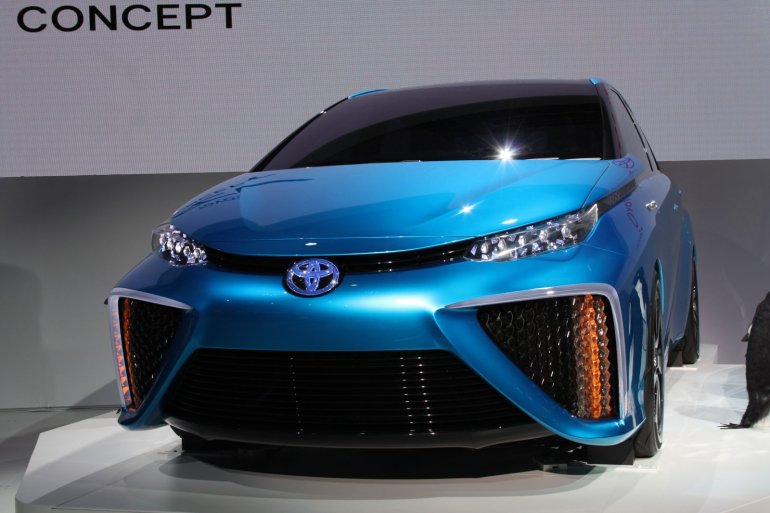 The exterior is designed to evoke the main characteristics of a fuel cell model - conversion of air into water, and the powerful acceleration from an electric motor. To signify these characteristics, Toyota has used a bold front-end, pronounced air intakes, a sleek side view and a wave-motif fuel cap. The rear view is designed to represent a catamaran's stern and the flow of water behind.
The car's drivertrain is made of a light-weight fuel cell stack that has a power output density of 3 kW/L and an output of at least 100 KW, two 70 Mpa high-pressure hydrogen tanks, and motors that are smaller than current types thanks to increased voltage.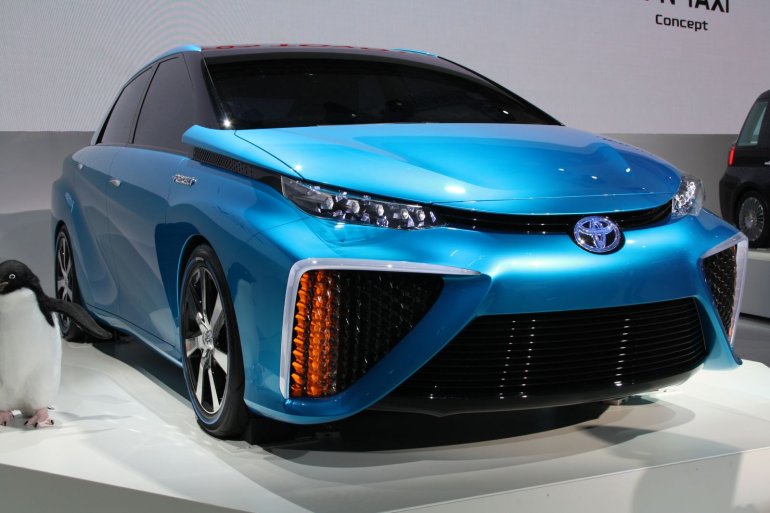 Toyota adds that on one tank of hydrogen, the FCV can provide the electricity needed by an average Japanese household for more than a week.
Toyota FCV Concept Press Release
[Can't see the press release here? Head over to SlideShare]