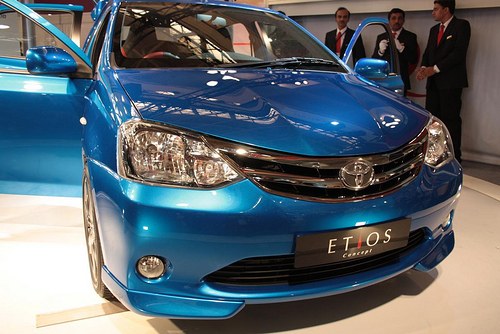 Since the start of the Toyota Q World where the Japanese company is touring across India with its Etios twins, there have been many claims and quotes carried by the Indian media. The first misinterpretation was that Toyota will offer diesel engine on the Etios. Toyota clarified that it was only studying the possibility of diesel engine and ground work has not begun.
Here comes another blooper - Toyota will introduce the sedan before the hatchback
Totally not true.
Toyota Kirloskar Motor (TKM) deputy managing director Sandeep Singh to Wheels Unplugged -
All reports on the 'sedan's launch before hatchback or vice versa' were purely speculative and the company has not made any announcement on this. Having said that, there could be a possibility that we may roll out both the versions simultaneously. However, we have not taken a call on this.
Car companies in India have always introduced the hatchback first. At times, the sedan variant seems like an afterthought though it was all pre-planned. Modern cars like the Micra and Polo will come in the sedan avatar in the future. But will Toyota break this tradition and introduce both the body-styles in one go?
Source - Wheels Unplugged