The Toyota Etios has finished in the third spot of the South African car market for four out of the five months of 2013. In February, it bagged second position, beating the VW Polo.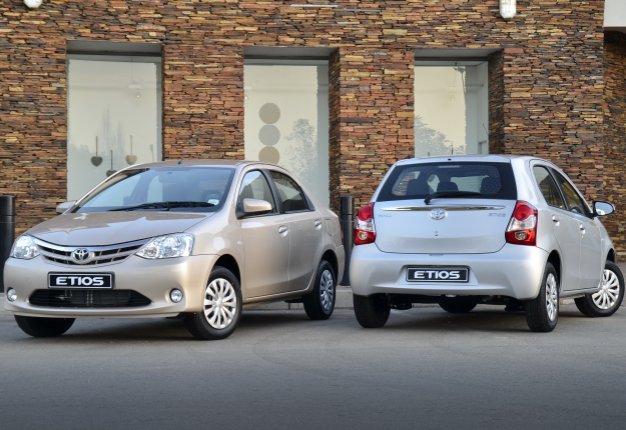 The Etios has proved to be a consistent performer for Toyota, and the improved version introduced this month, addressing flaws or drawbacks of the previous model, could help in scaling another position in the remaining part of the year. Toyota has sold about 25,000 units of the Etios in South Africa in the first year, comfortably exceeding the target of 20,000 units announced when shipments commenced last year in Ennore, Chennai. The Etios twins are sold with a 1.5-liter petrol engine, paired to a five-speed manual transmission.
Ford's Figo hasn't been doing all that badly in 2013, finishing at No. 4, 5 or 6. The India-made Nissan Micra came in at eighth position in the first two months of the year but hasn't been seen in the top 10 list since then. Perhaps the introduction of the facelift can help it secure more top 10 finishes?
The kingpin of the South African market is Volkswagen with the two top spots reserved by the current generation Polo or the previous gen Polo (sold as the Vivo). Note that the Polo or the Polo Vivo are also available as sedans, while the Figo and Micra are available only as hatchbacks.
Other inferences from the report card are that Volkswagen's Golf featured in the top ten list twice this year, while the Toyota Corolla/Auris has managed this feat on all months.