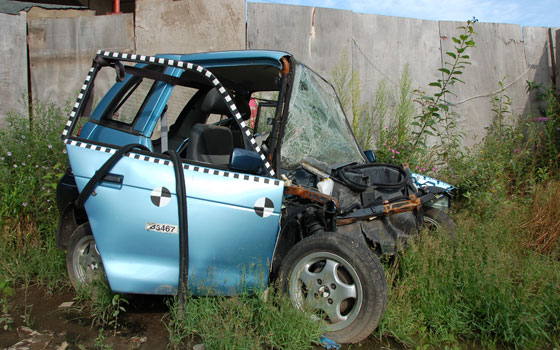 Fancy owning a slice of Top Gear history? OK, so it's a particularly mangled, smashed-up slice. But a slice, nonetheless. This is the G-Wiz (known in India as the REVA) crashed last year, in Top Gear's crash test. TG wanted to see if a driver could survive a 64kph smash in the G-Wiz.
The result? Erm, just look at how it caved in - scary, eh? Anyway, since the test, the G-Wiz has been parked up at Top Gear HQ, so they thought it was time to give it a proper home.
So if you've ever fancied giving a smashed-up G-Wiz pride of place on your mantelpiece, now's your chance.
TG's auctioning it on eBay, in the hope that it'll raise some cash for Children in Need.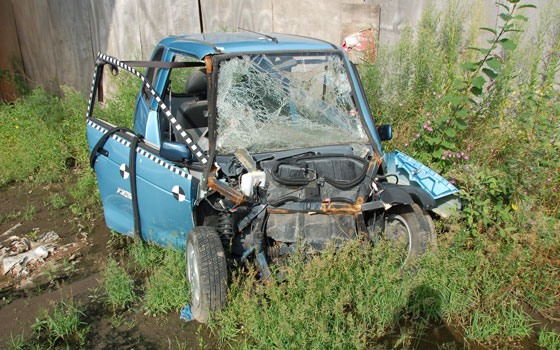 Bid for Top Gear G-Wiz on eBay
Bidding will start at just a quid. But here's the deal; the winner of the auction will have to collect it.
The bidding had reached £31 when this article was published!
Just imagine sticking this in your back garden, or in the corner of your dream garage. Would certainly get people chatting at a barbecue... So get bidding.
Source : TOP GEAR