Can be driven up to 414 km on a full charge.
The Tesla Model X has made its European debut at the 2016 Geneva Motor Show. The company is displaying the range-topping P90D model of the Model X at the Swiss motor show. The Tesla Model X, although looking like a jacked-up Tesla Model S, is the world's first luxury pure-electric crossover.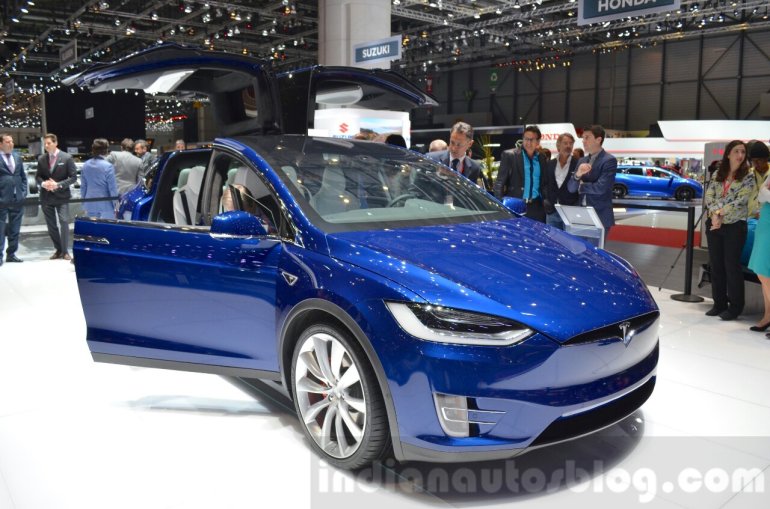 The Tesla Model X looks quite unconventional compared to regular crossovers which stand notably taller, but the low stance and the exceptional aerodynamic design helps it achieve a 0.24 Cd drag coefficient. While it looks like a 5-seat crossover from the outside, only stepping inside it can show how spacious its cabin is with a three-row, 6/7-seat layout.
The Tesla Model X is available in three models: 70D, 90D and P90D. The 70D model features a 70 kWh battery pack, while the 90D and P90D models pack a 90 kWh battery pack. Tesla has now pulled down the power outputs from its website, probably due to their accuracy controversies, but last year the company mentioned that the 90D's front and rear motors produce 259 hp and 259 hp respectively and the P90D's front and rear motors produce 259 hp and 503 hp respectively.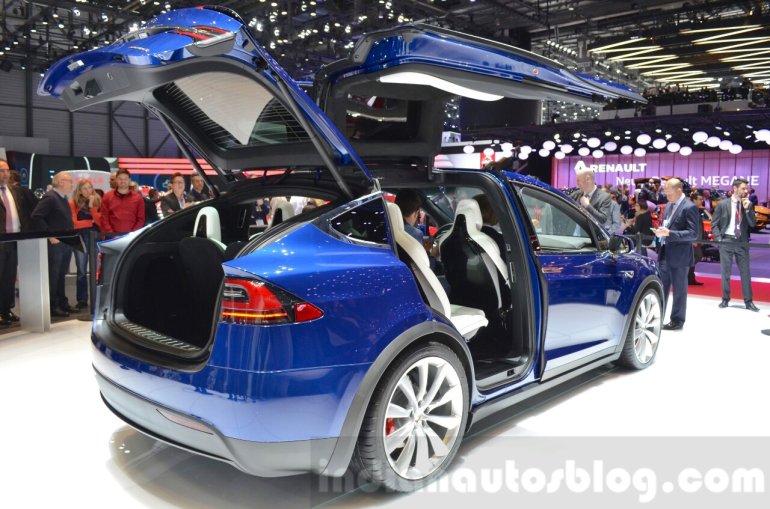 The 0-97 km/h acceleration times and top speeds of the 70D, 90D and P90D are claimed to be 6.0 seconds, 4.8 seconds and 3.8 seconds (3.2 seconds with Ludicrous Speed Upgrade) respectively, and 140 mph (225 km/h), 155 mph (250 km/h) and 155 mph (250 km/h) respectively. In the same order, the EPA estimated range is marked 220 miles (354 km), 257 miles (414 km) and 250 miles (402 km).