Tata Motors has launched the Tata Nano special edition for Diwali throughout the country, packed with so many new features.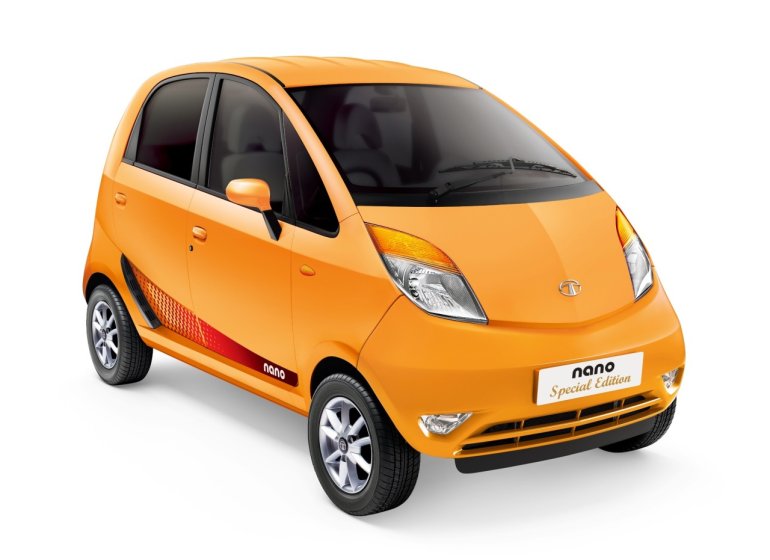 Worth 25,000 rupees in the form of accessories, Tata is launching them on the LX variant at no additional cost.
Tata had introduced the special edition in select cities in India last month that left us wondering why a pan-India launch was not conducted.
The following are the features introduced on the LX variant -
Alloy wheels
Sporty body graphics
Music system that plays tracks from CD/AUX/MP3 with door mounted speakers
Two glove boxes
The CX variant gets all of the above variants except for the body graphics.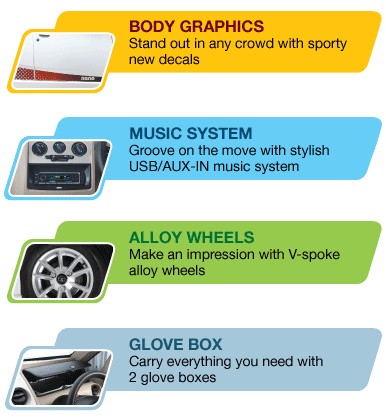 The special edition Nano carries over the improvements made to the MY2012 Nano such as improved seats, easier steering operation, two rear view mirrors, revised suspension setup, beige interior on LX and black interior on CX, etc. Its fuel efficiency is rated at 25.4 kmpl, making it the most fuel efficient petrol car in India. Tata offers a warranty of 4 years or 60,000 kms, whichever is earlier.
The extra goodies won't come free forever. Tata mentions that stocks are limited for the special edition.
If you choose not to buy the Tata Nano Special Edition and want cash benefits, you are free to choose the regular variant lacking the new features.