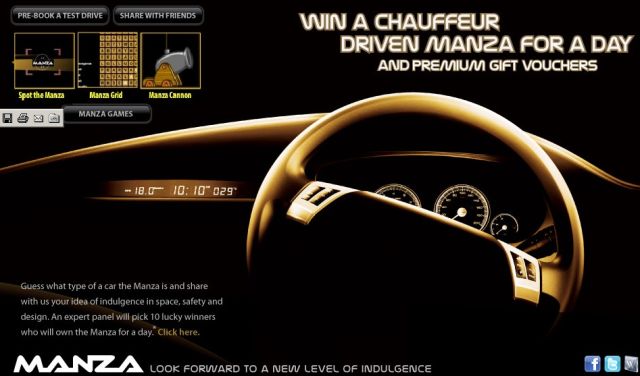 On my list of things to do this year, lazing on the backseat of a Rolls Royce Phantom is definitely left unchecked. But relaxing in the rear seat of the Manza? You got to be kidding me. Not really.
The teaser website of the Tata Indigo Manza is up and running. From the image, we understand there will be a MID on the dashboard that will inform the driver about the vehicle along with a host of other information, very similar to the Mahindra Xylo's DDAS. This module is also expected on the Indicruz which is Tata's next launch.
If you take part in the contest Tata' running on the website, you earn yourself a chance to win a day in the backseat of the Manza. Not sure how many takers that will attract. Tata's are not known for their reliability so chances are you might have to walk back home hours after what you thought was your lucky day.
Just kidding.