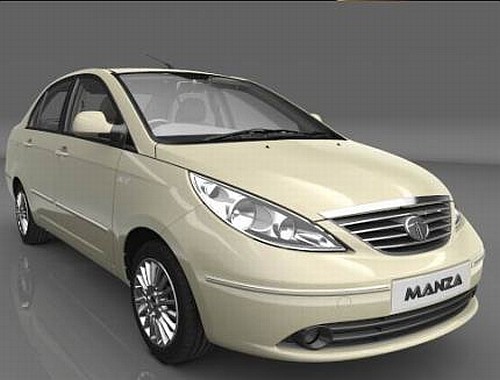 Indian Autos Blog has learned that Tata Motors is looking into the possibility of a trimmed down Indigo Manza for India next year. The Manza CS comes after the successful launch of the Indigo CS which is a sedan for the price of a hatchback.
Tata re-launched the Indigo CS earlier as the e-CS tuning it to suit BS4 emission standards. It has seen steady numbers since then.
The Indica Vista measures 3.75 meters in length, while the Manza takes 4.4 meters of tape. A model between the two wouldn't be a problem as segmentation in Tata products is done in terms of price, more than anything else. A sub 4-meter Indigo will be rewarding for Tata Motors as it will be allowed to sell it as a hatchback.
What will be interesting to see is the choice of powertrains. Will Tata use Fiat's powertrains or will it be tempted to plonk the cheaper DICOR motor under the Manza CS's bonnet to lower the price tag further?
The wheelbase should be left untouched so passenger comfort will be retained. The length must be altered by adjusting the car from C-Pillar onwards. Perhaps the boot will be slightly rounded to appeal to those who are not in favor of the Manza's appearance now.
SRK is listening to this and he soon will help diagram the future model