Ssangyong Motors have announced that the upcoming X100 compact SUV will be launched in Sri Lanka by 2015. The Ssangyong X100 (codename) which was previewed by the XLV Concept will make its global debut in January 2015.
The announcement came on the sidelines of inauguration of the renovated assembly plant that is run by Ssangyong's local distribution partner Micro Cars Ltd. who also assemble Chinese brand Geely's vehicles at the facility.
Micro Cars Ltd. currently assemble the Actyon, Rexton and Rodius, and the X100 is also likely to enter the country as a CKD kit. The assembly plant has an annual production capacity of 14,600 units.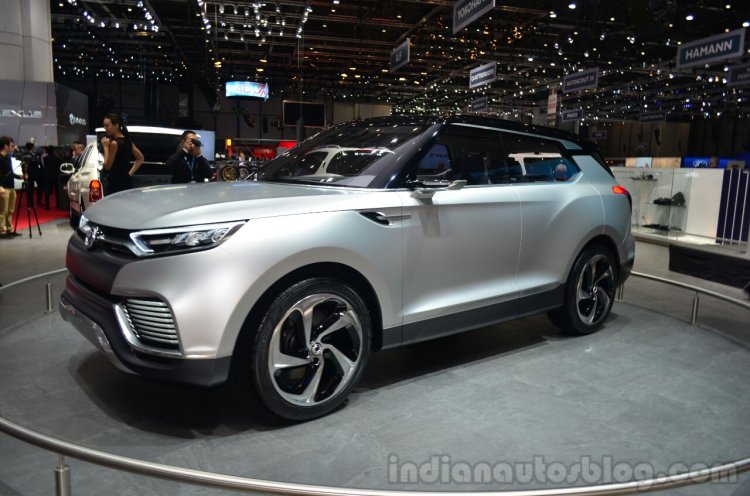 Mr. Lawrence Perera, CEO of Ssangyong Micro Cars said, "we will strive to improve quality of the products and look forward to the successful launching of X100, the new type of SUV, by 2015 in Sri Lanka."
Based on a brand new platform, the X100 SUV would be powered by compact petrol and diesel engines, possibly 1.6-litre mills, that are being jointly developed with parent company Mahindra & Mahindra. The X100 will be available in two variants - a 5-seat compact SUV and a longer 7-seater which would be launched internationally in the later part of 2015.
For India, Mahindra is developing its own product based on the X100 platform codenamed S102. It's unlikely for the Ssangyong compact SUV to make it to our shores since a premium 5-seater SUV in the price bracket of the Mahindra XUV500 may fail to meet Indian customer expectations. However, the 7-seater X100 could be the apt vehicle to fill the gap between the XUV500 and the Ssangyong Rexton.
Ssangyong X100 Sri Lanka launch in 2015 - Press Release
[Head to Slideshare if you can't view the press release.]