Comes with 6-speed manual and automatic gearbox options.
Following the success of the Tivoli compact SUV, the company has made the car more appealing to buyers by adding four-wheel drive to the vehicle. The Tivoli 4x4 has been launched at a starting price of £17,100.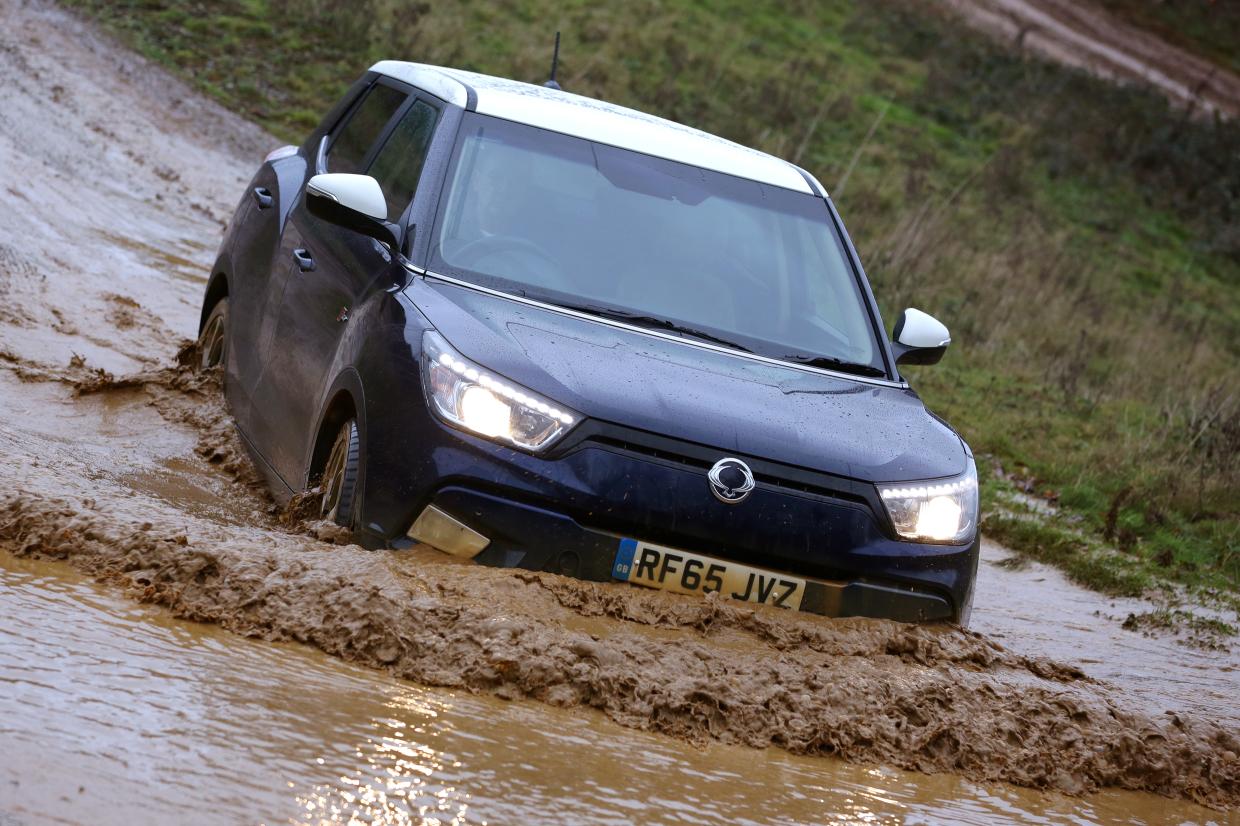 The Ssangyong Tivoli 4x4 can be ordered only with a diesel engine. which is the e-XDi 1.6-litre Euro 6 engine that produces 115 PS and 300 Nm of peak torque between 1,500 to 2,500 rpm. Mid- and low-speed range punch is delivered by the fifth generation E-VGT turbocharger. The transmission choices are either a 6-speed manual or an Aisin 6-speed automatic gearbox.
Fuel efficiency is 60.1mpg (25.5 km/l) and 47.9 mpg (27.36 km/l) in the combined NEDC cycle with manual and automatic transmission respectively. Carbon emissions are measured at 123 g/km for the four-wheel drive variant with manual gearbox.
The four-wheel drive system in the compact SUV features an intelligent torque on demand system that distributes power to the wheels that require it the most by sensing the road surface and driving conditions. Normally, all the power is sent to the front wheels only, but in conditions where traction is low or the surface is slippery it is diverted to all wheels. A lock mode comes into play below 25 mph (40 km/h) where it distributes power equally between the front and rear wheels to optimise traction.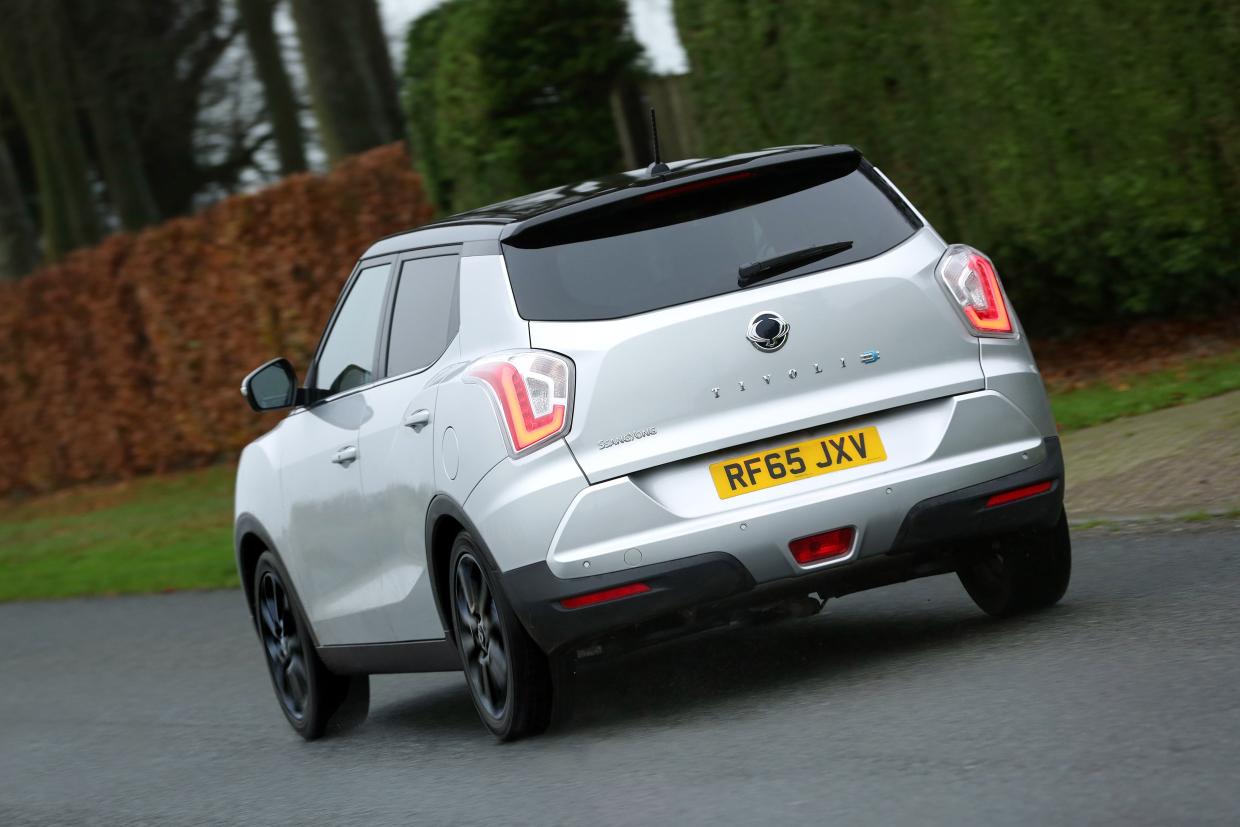 The Tivoli 4x4 has a ground clearance of 167 mm enabling it to tackle rough terrain that is also helped by the approach and departure angle of 20.5 degree and 28.0 degree respectively. On-road comfort is also guaranteed by the presence of a multi-link rear suspension.
Safety is bolstered by systems such as Electronic Stability Program (ESP), 4-channel Anti-lock Braking System (ABS), Hill Start Assist (HSA), seven airbags and Active Roll-over Protection (ARP).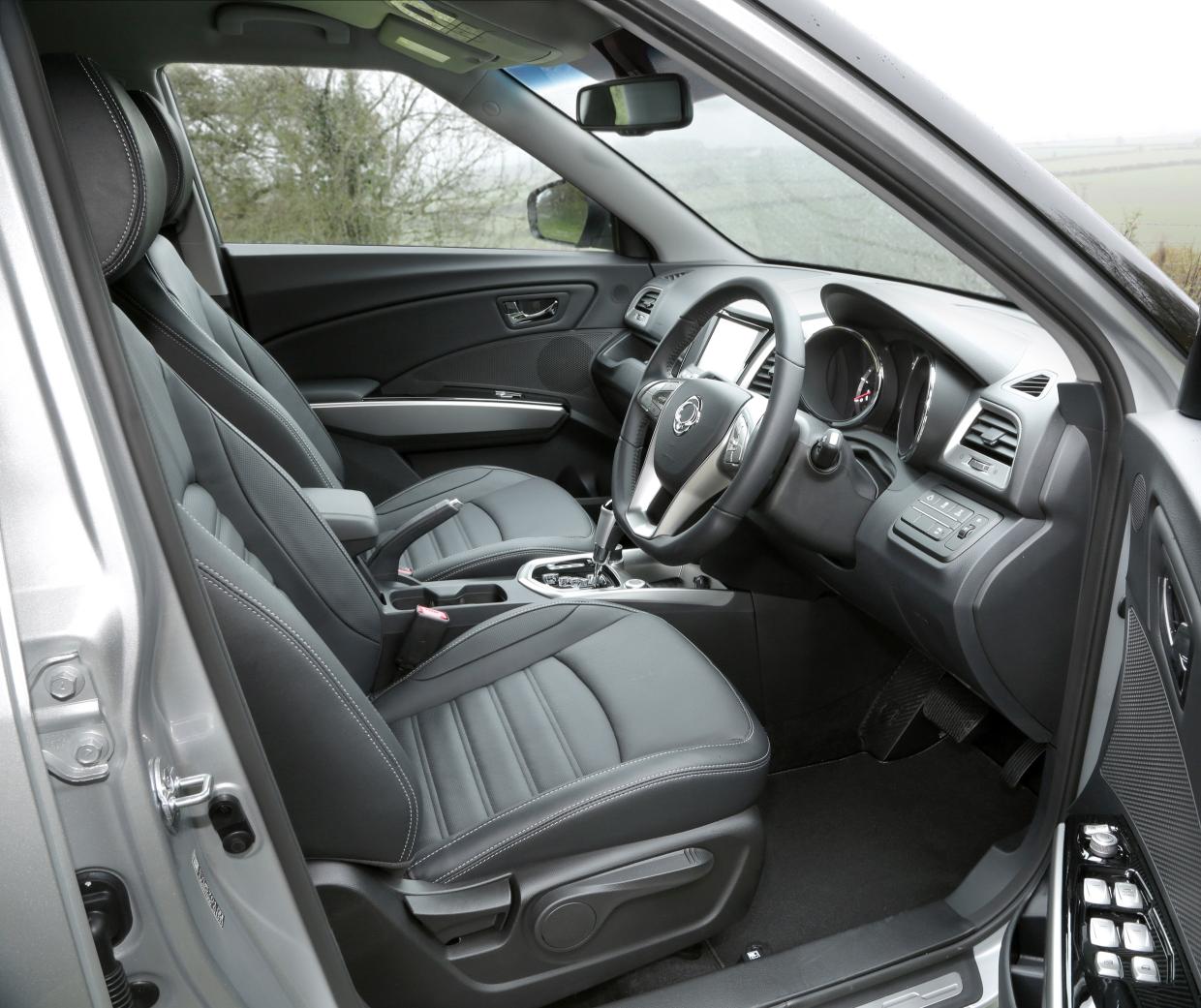 On the inside, there are features such as cruise control, RDS/Bluetooth radio,  and seven airbags, leather upholstery, dual zone climate control, 7-inch touch screen smart audio system with rear view camera and heated front seats.
The Tivoli can be selected in six exterior colours these are Flaming red, Grand White, metallic Dandy Blue, Space Black, Silent Silver and Techno Grey. The pricing for all three four-wheel drive models are given below.
EX diesel 4x4 - manual          £17,100
ELX diesel 4x4 - manual        £18,500
ELX diesel 4x4 - automatic   £19,500
Ssangyong adds Tivoli 4x4 to the UK lineup - Press Release