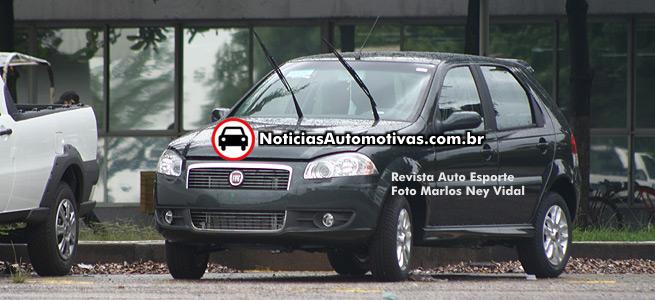 The Fiat Palio has been around for, believe it or not, 12 years and facelifts are bound to happen sooner or later. Brazil will witness the launch of this facelifted Fiat Palio in a few weeks time.
The modifications are of little account with a revised grille and bumper, which now looks more like an Audi's bumper. The headlamps are also different. Nothing is known about the interiors, but we think it should be wholly redone as well. Engine options are also not available at this point in time.
Reports suggest that India will also embrace a facelifted Palio not many months away, and maybe this car is what they mean by that?
The Fiat Palio received changes to mechanicals and the exterior in 2007 here in India. What Fiat needs to do is revitalize the interiors- New Dashboard importantly. Body kits, leather interiors and special color schemes wouldn't hurt, would it?

News Source- Auto Blog Italy
Image Source- Noticiasautomotivas