The 2015 Smart ForTwo and ForFour small cars were unveiled yesterday with sales in Europe scheduled to commence later this year. Unveiling the duo, Ms. Annette Winkler, CEO of Smart, announced that there are no plans to offer a Smart Roadster based on the new platform since it is not a profitable business case.
While Ms. Winkler said that the first strategy is to maximize the potential of the new ForTwo and ForFour, Whatcar.com reports that the Mercedes-owned car brand could be revisiting its SUV project.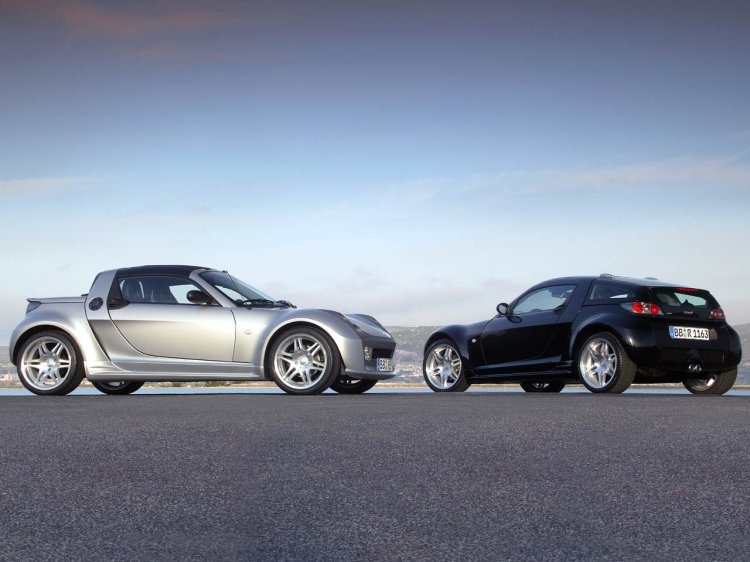 It is to be noted that the company had been developing a mini SUV called the Smart ForMore which never saw the light of day. The Smart SUV which was rumored to have been based on the Mercedes GLK architecture, was actually planned to be unveiled at the 2005 Frankfurt Motor Show before the company shelved the project.
If at all Smart rethinks the ForMore SUV project, the Mercedes GLA which is underpinned by the front-wheel-drive MFA platform would be one of the logical donor models. Either that or the Renault Captur (Renault is Mercedes' technical partner and the new Smart duo are based on the new Renault Twingo's platform).
The Smart ForMore would rival the likes of the Nissan Juke and Renault Captur.
2015 Smart ForTwo - Image Gallery
[Source: Whatcar.com]