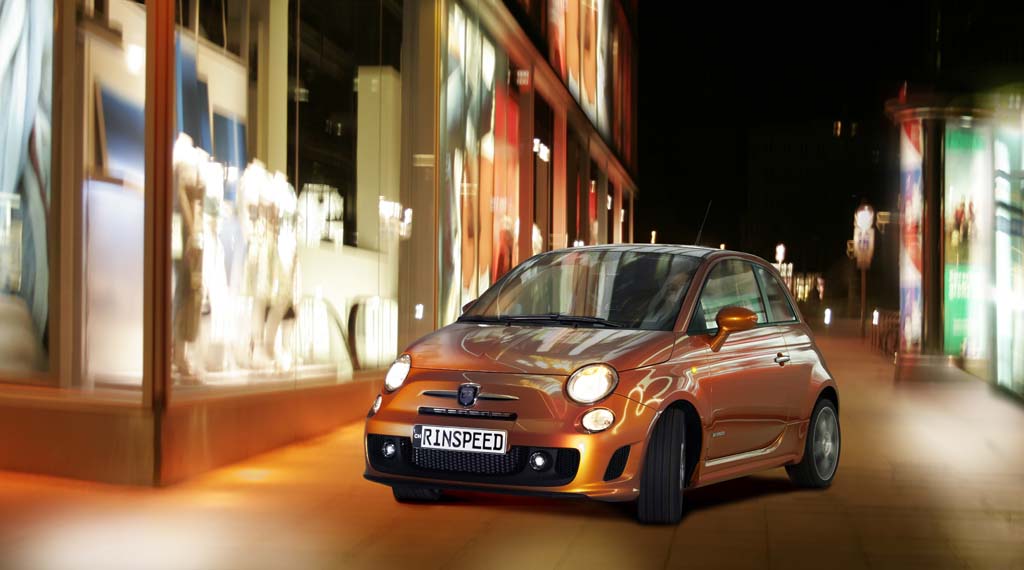 Tuner Rinspeed will display the E2, based on the Fiat 500 Abarth, at next month's Geneva Motorshow. The E2 has a button, which through electronics, lets you access either 60hp or 160hp.
At the 60hp mode, you consume just four liters of fuel for every 100 kms travelled which turns into seven liters when the vehicle is operated at 160hp.
Fiat 500 Abarth E2 by Rinspeed Image Gallery
Of course, we won't be there in person to check the Fiat 500 Abarth E2 out at Geneva next month, but as details and images emerge, we'll be there to bring it to you.