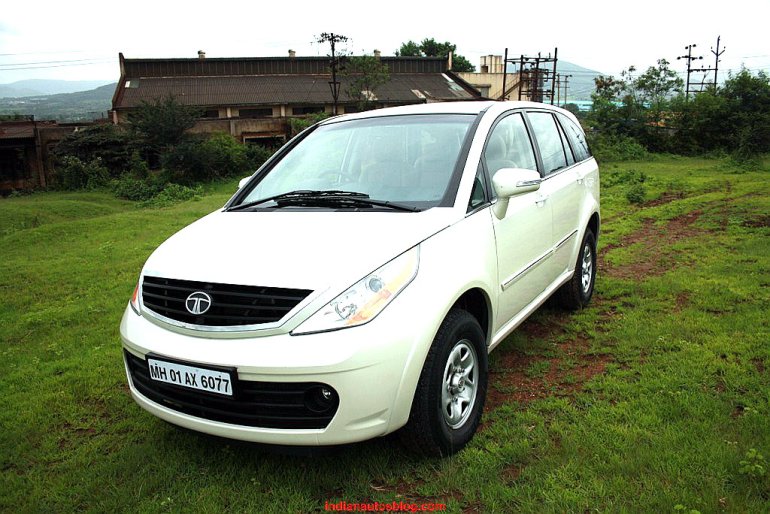 The Tata Aria is a typical example of how a brilliant product could be let down by a back fired marketing strategy.
In its two years of existence, the premium MPV could never invoke interest among the potential buyers of its segment. People oversaw the fact that the Aria is a well engineered product and were not convinced to shell out a premium for a car which carried the Tata badge.
Aria's fortunes took a further plunge when the eye candy Mahindra XUV 500 arrived at the scene. The 7 seater crossover MPV is posting only double digit sales and the company's continuous effort to get the Aria up and running had went in vain.
Tata Motors had so far offered two low cost variants of the Aria with reduced equipment, the recent one being the Aria Pure LX. Still the Aria continues to be a cause of worry but Tata is undeterred and has plans to relaunch the car with some image corrections.
On the sidelines of the Tata Indigo Manza Club Class' launch at Kolkata, Mr. Kumar Priyesh, Tata Motors' regional manager for East, told the reporters that, "It (upgraded Aria) was scheduled to be launched next year, but it will be launched nationally very soon, may be in a month or two. Might be December this year."
Tata Motors hopes that relaunched Aria would put the bad memories behind and would bring in some decent numbers.
[Source: Newstrackindia.com]