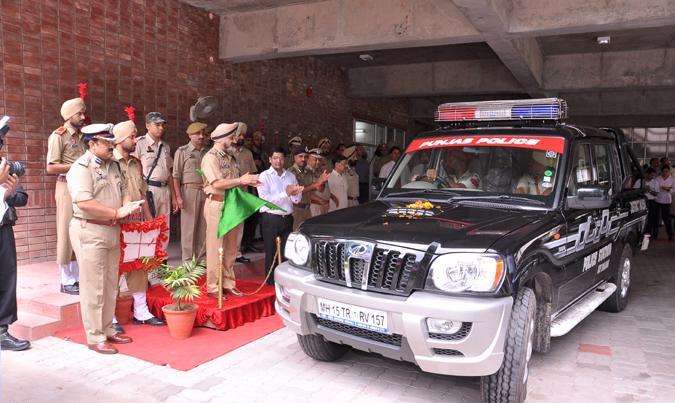 The Mumbai Police got Toyota Qualis, the Chennai Police got Accents and the Punjab force are now welcoming a fleet of 150 Scorpio Getaways to join their force. 30 cars have been delivered to the Punjab Police; the remaining 120 will be delivered over a period of time.
On the occasion, Mr. P.S. Gill, Director General of Police, Punjab said -
We chose M&M Scorpio because it is a multi-utility vehicle, sturdy and durable. We were impressed by the on-road performance of the vehicle.
And he has surely made the right choice. The Scorpio Getway was launched in India in 2007 as a pick up truck for hard core off-roading activities. The Getaway is powered by 2.6L, 115 BHP CRDe engine that is very torquey at the bottom end making it ideal for police usage.
These vehicles are also fully equipped with Global Positioning System (GPS) and other emergency tools. Moreover, they can also be customized to include additional body armory.
Source - wheelsunplugged.com