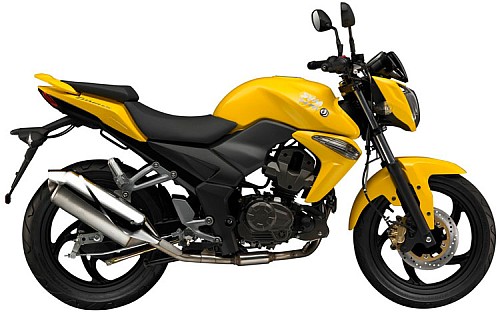 The SYM Cevalo 125cc bike could be Mahindra's surprise exhibit at Auto Expo 2010
Stories on many blogs indicate Mahindra 2 wheelers will display the 125cc SYM Cevalo at the upcoming Auto Expo. The Cevalo will join the Rodeo, Duro and Flyte next year. With a 125cc 4 valve air-cooled engine, the Cevalo's 15bhp power comes thanks to fuel injection technology.
Toyota will show not one, two, three or..err..ok, they're going to bring 13 cars to the Auto Expo next year. 13! I hope they launch at least 2 of those in India next one year. Wait, they have already said the small car (EFC)  and its sedan avatar will ply Indian roads by 2011. So our desire has already been fulfilled, then.
Which car does Suzuki sell in 69 countries? Which car recently touched the 100,000 mark in cumulative sales exports? Which car despite having "Star" in its name, needs discounts and offers to sell in India? Shame that countries other than India find the A-Star a fuel sipper and nippy city hatch.
The Tata Nano adds another trophy to its cabinet by booking a berth in the Cooper Hewitt National Design Museum in New York next year from February 18 to April 25. The Nano will be showcased for its innovative design and advanced technology.
Due to fluctuations in exchange rate, Honda will increase prices of its models by about one percent in January next year. Honda sells the City, Civic, CR-V, Accord, Jazz and Civic hybrid in India.