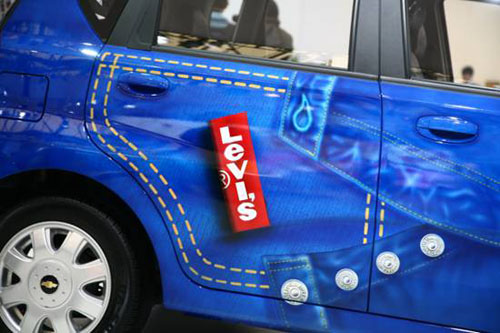 Car abuse can't get any worse and Chevys have been the targets of late. Quite predictably, it has happened in China, a place where anything and everything from Tata Nano to Rolls-Royce Phantom has a cloned twin.
Since all the cars sold in the world have been duplicated in China, the Chinese have come up with a brilliant plan to overcome the shortage of models to copy from - clone from a clothing line!
As part of an initiative named 'East meets West', Levis Strauss met Chevrolet (couldn't figure out which of these represents the East), and the result of that is shown in these pictures.
Technically speaking, that looks like a painstaking paintjob. But what a waste of talent, time and blue paint! It has become subject to our criticism.
Chevrolet Aveo & UV-A in Levi's Image Gallery
Source: Auto Sina