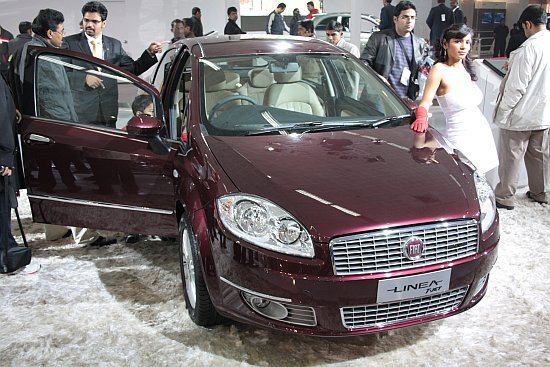 Fiat India today disclosed information on the launch of the Linea T-Jet in India to Indian Autos Blog.
The Fiat Linea T-Jet has been caught testing near Pune and earlier at the Auto Expo this year, Fiat showcased it as part of their huge pile of exhibits.
Fiat's corporate communications team this morning said -
Our next launch is the Fiat Linea T-Jet. We will launch the vehicle during the end of August or the beginning of September.
Fiat's Linea T-Jet, according to our sources, has been tested thoroughly in India to suit our roads, fuel quality and traffic conditions. The vehicle will have the turbocharged 1.4-liter petrol engine that can be tuned to give either 120PS or 152PS.
We're expecting Fiat to tune it to around 120hp as fuel economy is very much a concern for a 10 lakh rupee sedan buyer.