Nissan's line-up of futuristic show-stoppers at the 2015 Tokyo Motor Show also includes a new concept car that is specifically designed for the generation the company calls "digital natives", i.e. a generation that's heavily into connected digital devices - the Nissan Teatro for Dayz, as well as a concept supercar developed for Gran Turismo 6 - the Nissan Concept 2020 Vision Gran Turismo. Neither have been confirmed for production just yet.
Nissan Teatro for Dayz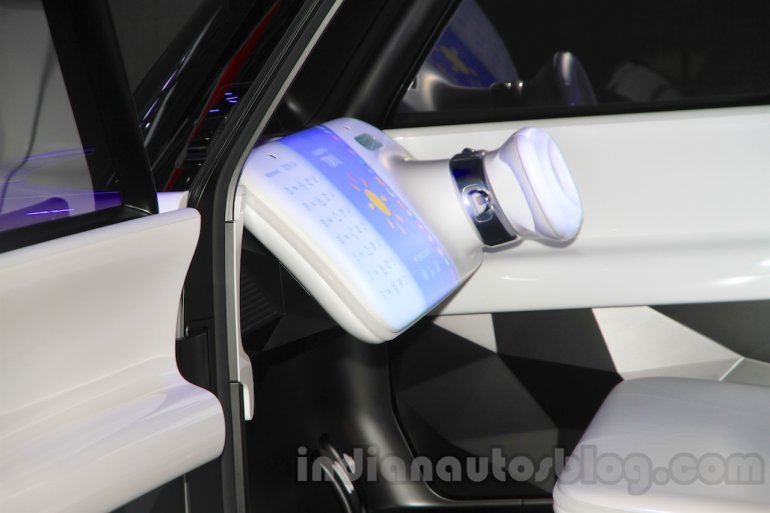 The Nissan Teatro for Dayz concept is an all-electric kei car with suicide doors and digital displays all around. The exterior is finished in full gloss white mainly, along with usage of satin white silver at places. It features the V-motion grille and familiar headlamp design up front, while the rear-end features horizontal taillamps. There are LED displays on the front and rear bumper and the door panels on both sides.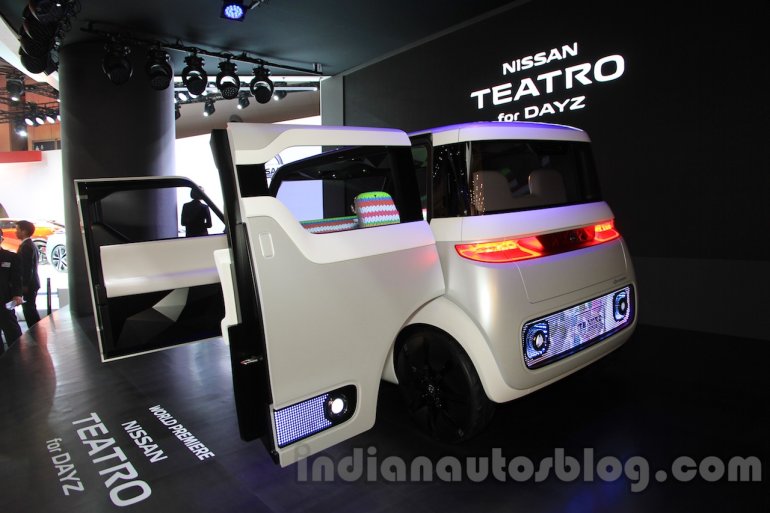 Inside, the concept gets solid white seats which turn, and multiple displays. With these screens, the cabin's visual appeal can be altered according to one's mood, for instance, playing games. The convetional knobs' and switches' functions like AC and audio system control are taken over by voice control and motion sensors. When driving, meters and navigation data are displayed on the instrument panel, and when not, it all disappears.
No technical details have been released about this concept, since it's mainly a technology concept and far from production, if there be any such intention.
Nissan Concept 2020 Vision Gran Turismo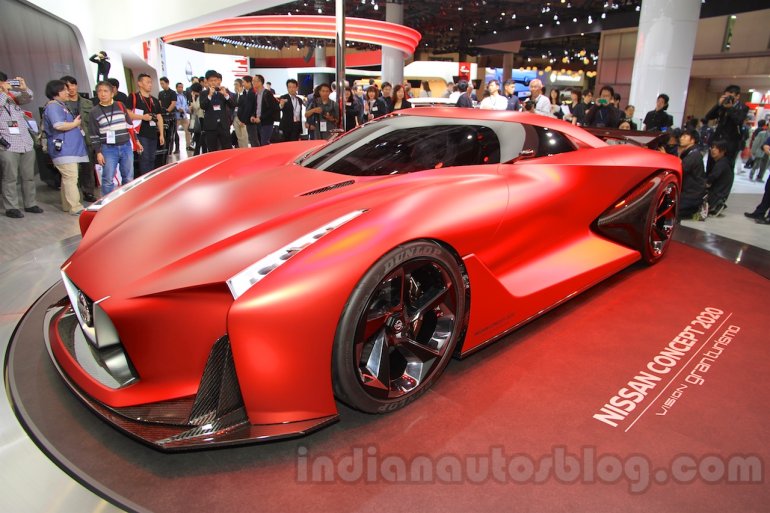 In metal, the Nissan Concept 2020 Vision Gran Turismo looks simply brutal and ready to own the track, hinting the next-gen Nissan GT-R. At the 2015 Tokyo Motor Show, the 2+2 concept that was designed at the Nissan Design Europe (NDE) has been unveiled in a new Fire Knight red body colour.