We managed to click photographs of important powerpoint slides that describe the Micra-based Sunny sedan in explicit detail. These slides were aired to brief us and fellow scribes on the Sunny project during the media program. They contain details which you won't find on the internet or at dealer showrooms.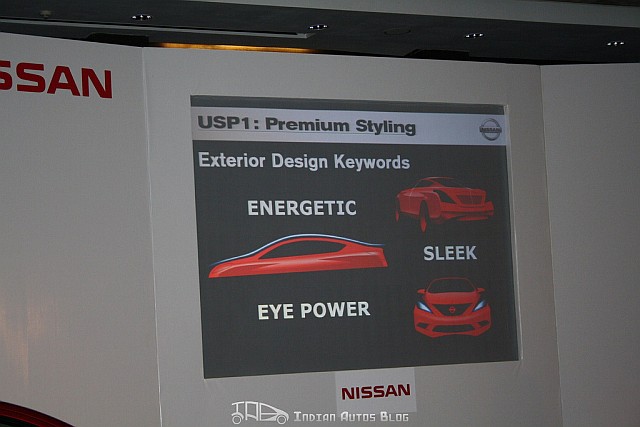 Click past the break to browse through the powerpoint slides uploaded on our Flickr account. Every image is available in high resolution so that you don't miss out on any detail.
IndianAutosBlog.com will drive the Sunny tomorrow to bring you a comprehensive review.
Nissan Sunny Technical Presentation
can't see the slideshow above? Visit the Nissan Sunny presentation page directly to view the images